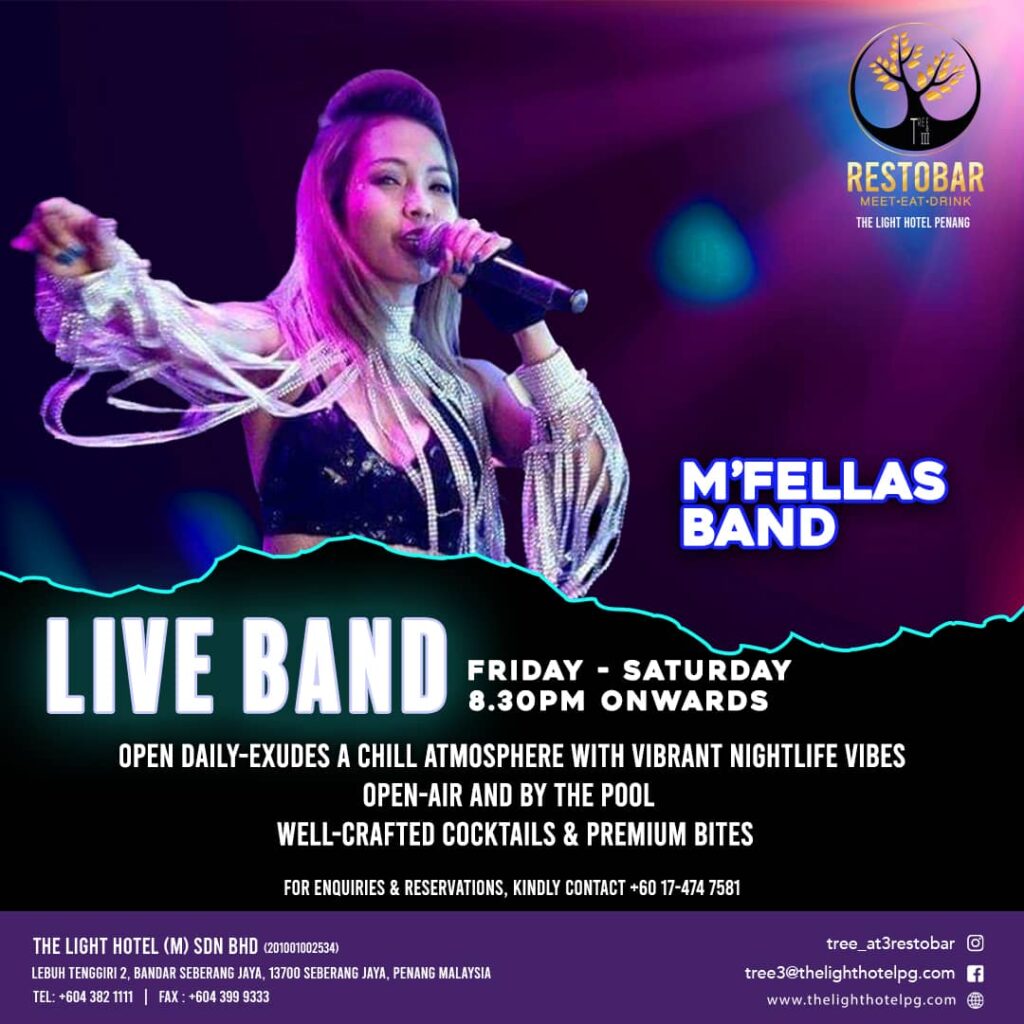 Make a date at the Restobar at the Light Hotel Penang this weekend to enjoy some live music.
The three-piece band, M'Fellas Band take to the stage from 8.30pm on Friday and Saturday (May 13 and 14).
The trio is led by Filipino singer Maria on vocals and backed by Wan on the guitar and Zam on the drums.
Their repertoire consists of chart toppers, evergreen hits, rock numbers, retro, sentimental hits in English, Malay and Tagalog. Make sure to also send in your requests for your listening pleasure.
The Restobar offers a wide range of fine wine, cocktails, whisky gin and the works.
There is also a wide range of food selection and snacks for your dining pleasure.
The nightspot has now become a popular hangout for those wanting to relax and unwind with friends and family.
They also offer al fresco seating and cozy indoor seating for guests.