Captains of industry speak with Penang CM in dialogue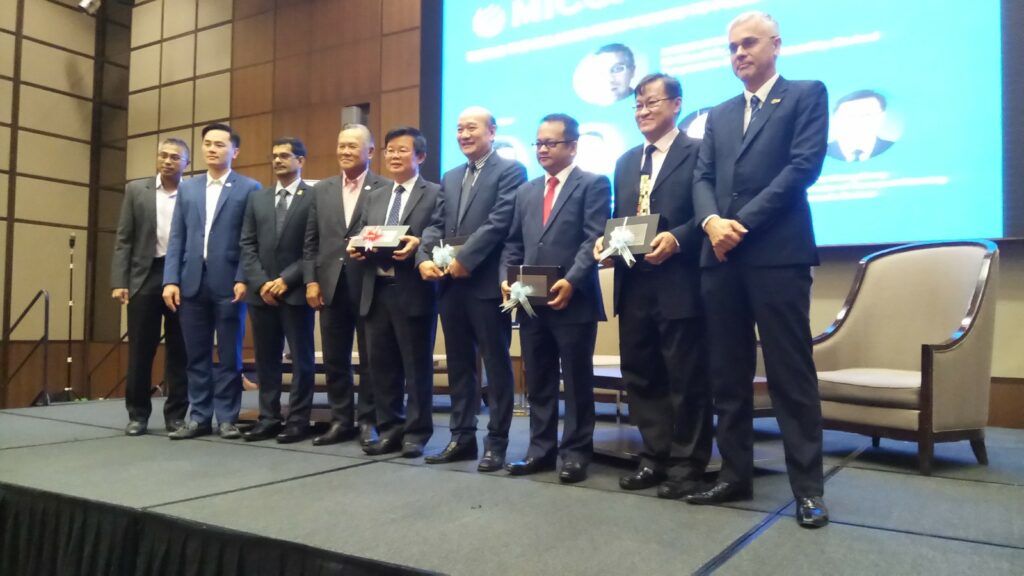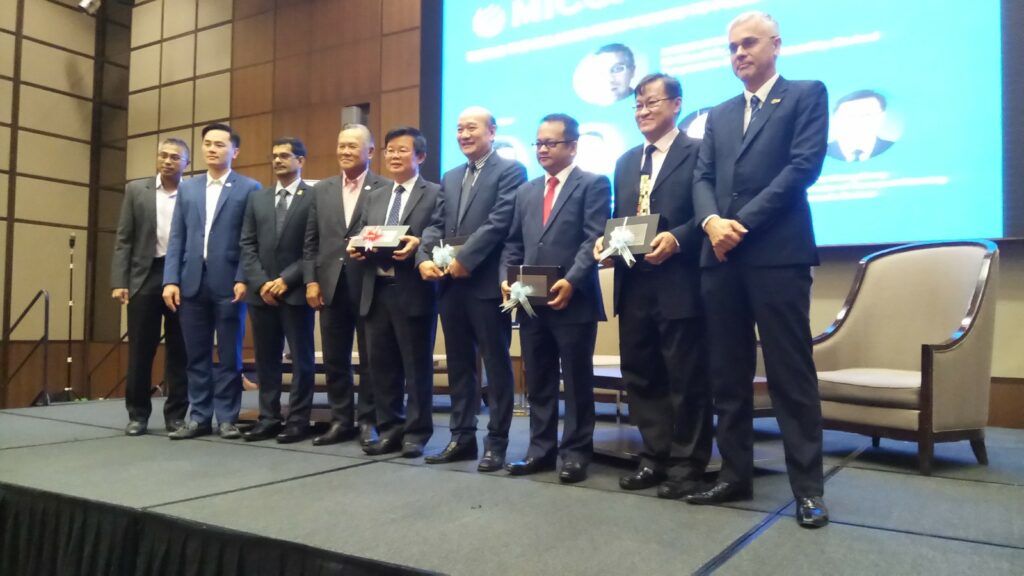 By V. Sivaji
The Malaysian International Chamber of Commerce and Industry (MICCI) Penang Chapter held its annual luncheon dialogue with the Chief Minister of Penang, Chow Kon Yeow at the St Giles Hotel recently.
Some 200 guests comprising of the "Captains of the Industry" in Penang attended the event to meet and greet the Chief Minister.
On hand to welcome the guest-of-honour was Penang MICCI chairman Michel Van Crombrugge along with national president Dato Tan Cheng Keat.
Among the panellists was Dato' Heng Huck Lee, CEO of Globetronics Technology Berhad, Muhammad Nizam Alias, Group Chief Operating Officer of Prasarana Malaysia Berhad and Ooi Peng Hong, Director of Transport Planning Gamuda Berhad, together with Moderator, Murali Ram, Programme Director of Think City Sdn Bhd.
In keeping with the topic of the afternoon, "Tilting the Balance from Private to Public Transportation", participants had the opportunity to ask some relevant questions directed at the Chief Minister.
Chow answered all the questions in detail and candidly to help them understand the state government's stand of these pressing matters.
He explained that Malaysia is ranked third highest in the world for car ownership with 84% of households owning a car or more.
"We hope to see a developed city where the upper classes tale public transportation in the near future," he added.
Overall, the afternoon was turned out to be an eventful occasion as guests dined and mingled with other guests in the industry.
Also present was Penang Deputy CM 11, Prof Dr Ramasamy Palanisamy, State Exco for Works, Utilities and Flood Mitigation Zairil Khir Johari.
The Malaysian International Chamber of Commerce & Industry established in 1837 in Penang is the oldest chamber of commerce in the Malaysia.
It started during the hey-days of the spice trade. Originally it concentrated on agriculture and trading, then tin-mining. It's main purpose then and now is Government advocacy.