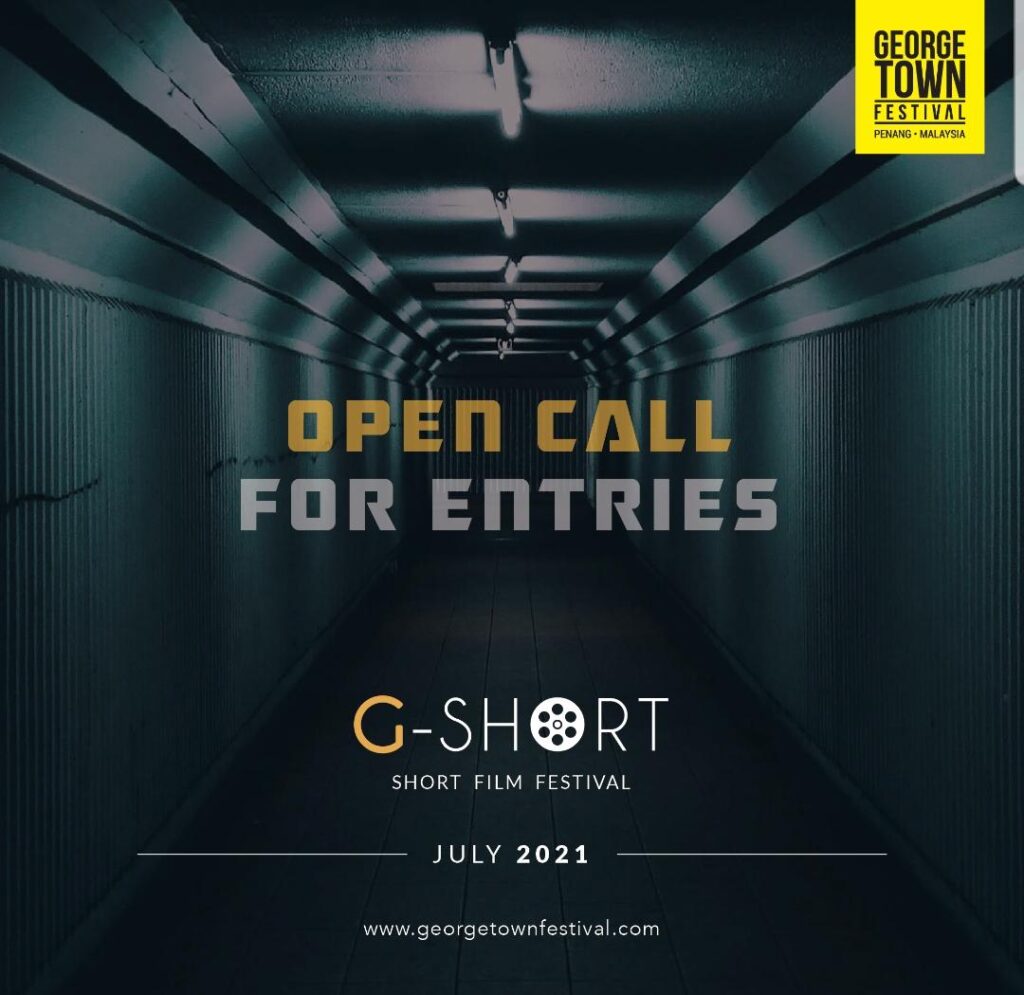 Filmmakers, film lovers or even the layman are invited to take part in the "G Short" film festival which is organised as part of the George Town Festival 2021 (GTF 2021).
The festival celebrates the endless imagination and possibilities short films bring about.
Themed 'Reimagine: A New Way of Seeing' with the tagline of 'Short Yet Powerful,' the Festival aims to encourage local and international film communities to create short-form and original films, unleashing their creativity and innovation to tell stories in new ways.
It also serves as an easily accessible platform for the up-and-coming filmmaking talents to get noticed and refine their styles. Billed as GTF 2021's 'festival within a festival', the 'G-Short' Short Film Festival will also be featuring director talks, film screenings, workshops and more.
"Filmmaking and videos are also important catalysts in the development of creative economy as it embraces a wide myriad of elements. It encourages cross-sectoral collaboration and integration, allowing different industries to work in tandem," said Penang State Exco for Tourism and Creative Economy, Yeoh Soon Hin.
"In the age of smartphones and technology, our media landscape has changed drastically, making way for short-form content. Many film enthusiasts such as YouTubers, TikTokkers, and vloggers have found success in informing viewers and influencing change as well as people's decision-making processes in a short amount of time," he added.
The films should be 90-second short film.
Filmmakers must be above 18 years old to qualify. Each short film must not longer than 90 seconds, including the title and credits. Any subject matter, genre, style, or language is acceptable. English subtitles would be required for non-English films.
No entry fee is required per entry. Cash and prizes worth RM 20,000 will be awarded to the winner(s). Entries to be submitted by 11 April 2021.
For the full submission guidelines and for more information, please visit georgetownfestival.com or log on to https://www.facebook.com/GeorgeTownFestival