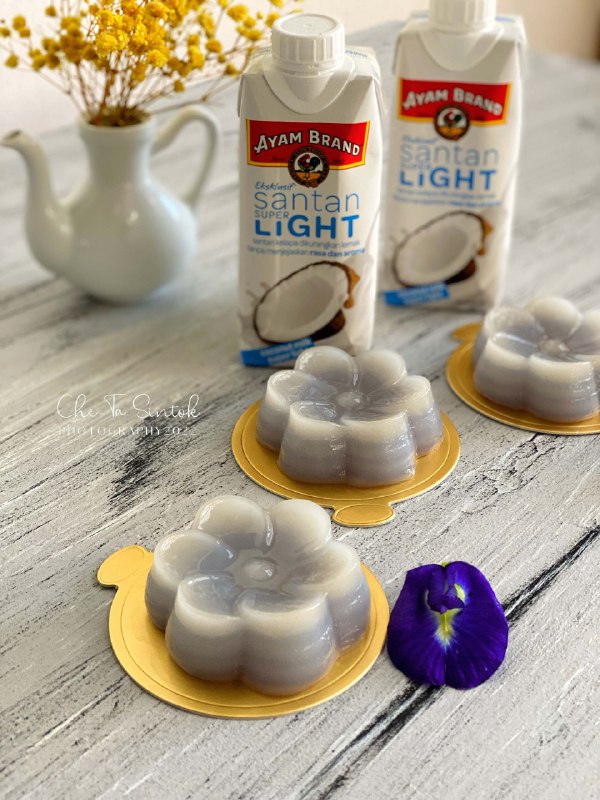 The feast throughout the month of Syawal.is still on as the month long Hari Raya Aidilfitri is still on-going.
As such, if you need some standby recipes to wow your family, friends and guests, Ayam Brand has you covered with four must-try viral recipes that will have everyone asking for more.
With endemicity, we get to visit each other again. Present your loved ones with delicious dishes that they will remember for all the best reasons.
As with many Malay delicacies, these three viral dishes are rich with coconut milk. The nutty taste and fragrant aroma of coconut milk infused rendangs, snacks, kuihs and desserts are a must during this time.
Squeezing coconut milk from scratch can be a hassle. Ayam Brand™ provides you with a quick,
convenient and affordable alternative with each pack of 200ml is equivalent to the santan from one coconut, taking the guesswork out of cooking with santan.
Ayam Brand has been providing the great taste and health benefits of coconut milk, in convenient packs for decades. Ayam Brand™ Coconut Milk is hygienically squeezed from selected ripe coconuts, then sealed in convenient tetra packs using Ultra High Temperature (UHT) technology, which helps in preserving the freshness of the milk as if they are freshly squeezed.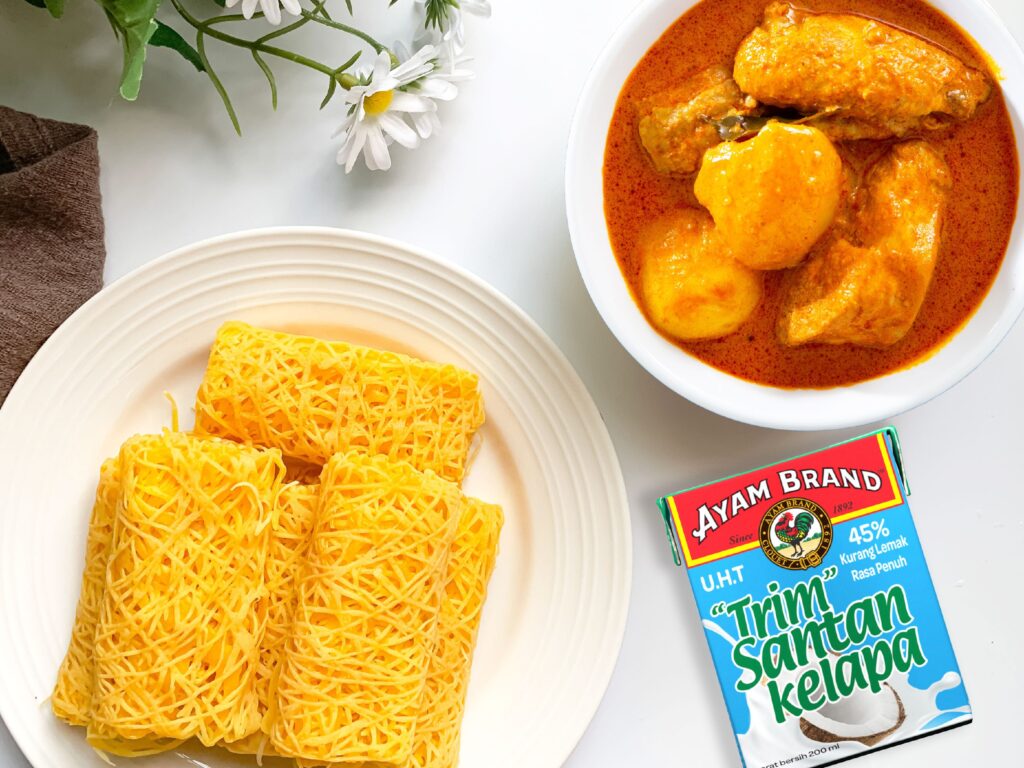 You can use Ayam Brand™ Classic Coconut Milk, Ayam Brand™ Trim Coconut Milk (45% reduced in fat) or Ayam Brand™ Super Light Coconut Milk (only 5% of fat!) depending on your preference.
For the health-conscious, you can use Ayam Brand™ Organic Coconut Milk as it is certified organic by European Union organic certification. Now with screw on caps so you can use what you need and refrigerate the rest for up to three days.
Add these four viral dishes from experienced home cooks, and from the Ayam Brand™ test kitchen to your Raya and Syawal rotation.
Among the popular dishes, namely Rendang Ayam, Roti Jala, Nona Manis and Bunga Khanom Chan. Find all these recipes and more at www.ayambrand.com.my.
Ayam Brand™ products are widely available from Aeon, Aeon Big, Giant, Cold Storage, Jaya Grocer, Village Grocer, Bens, Hero, Mydin, TF Value, The Store/Pacific, Econsave, Matahari or visit the Ayam Brand™ Official stores on Shopee and Lazada.
Look out for the Ayam Brand™ Coconut Milk Value Pack of 3 X 200ml. This festive pack is ideal for families or if you will be doing a lot of santan based cooking. They are available at RM8.55.