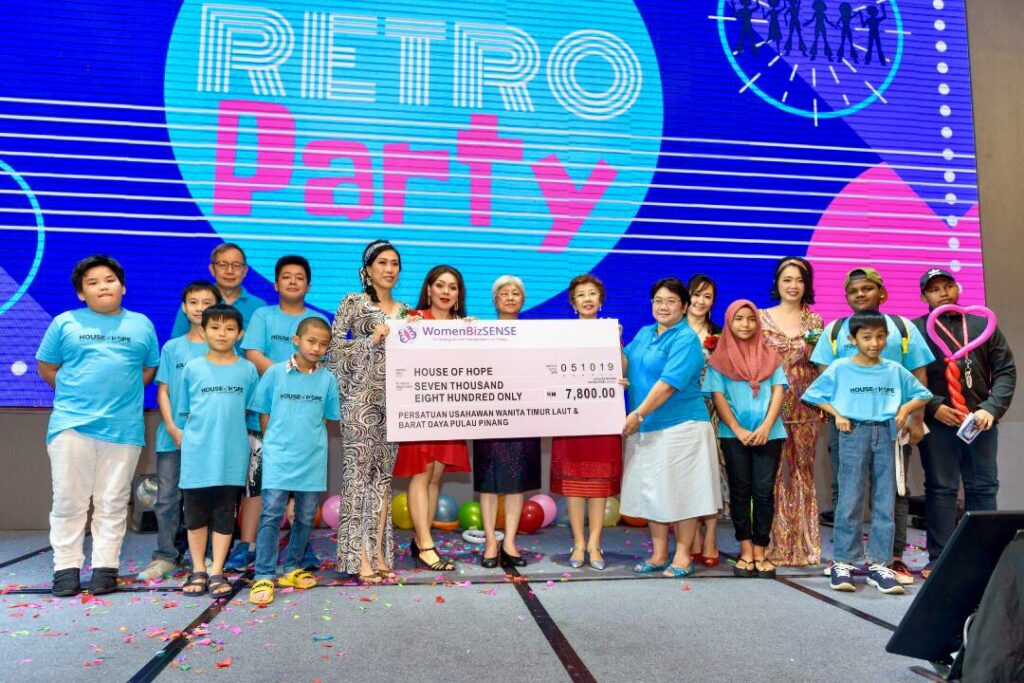 By V. Sivaji
WomenBizSense, an organisation which empowers women in business celebrated its 13th anniversary and charity dinner with a Retro party at the Olive Tree Hotel where some 150 guests gathered.
Guest of honour was wife of Penang Chief Minister, Tan Lean Kee and State Exco for Women & Family Development, Gender Inclusiveness & Religions Other Than Islam, Chong Eng.
Also present was WomenBizSense co-founders, Datin Josephine Lo and Krista Goon along with chairperson, Gina Koay and organising chairperson Tammy Yeoh.
The organisation helps women in business by providing technical, moral, emotional support and know-how to budding women entrepreneurs.
Also present were children from the House of Hope and Special Children's Centre.
The organisation raised RM7,800 towards their charity project to sponsor bus fares for children from the House of Hope.