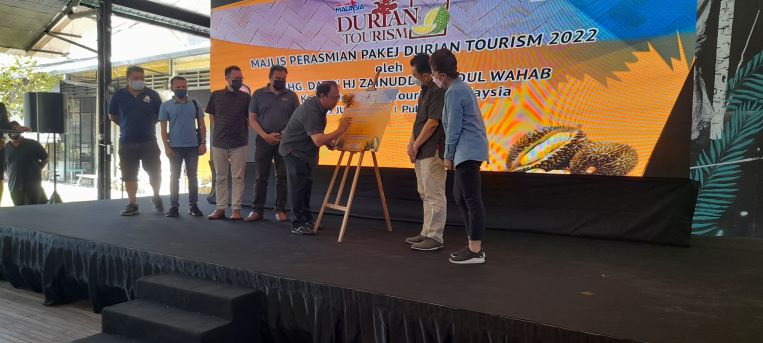 Tapping in on the popularity of the King of Fruits aka durian, Tourism Malaysia has launched its "Durian Tourism Package" 2022 to promote the Northern states in the country for this durian season.
The campaign is on until August 31, 2022.
The campaign is also a collaboration between Tourism Malaysia and five other private sector operators, namely, Kurma Travel & Tours Sdn Bhd, Adventure360 Tours Sdn. Bhd, Time Free Vacation Sdn. Bhd, M.Maha-Izah Transport & Tours Sdn. Bhd and Asia Gateway Tours.
On hand was the director general of Tourism Malaysia Dato Zainuddin Abdul Wahab to launch the campaign at the Hin Bus Depot.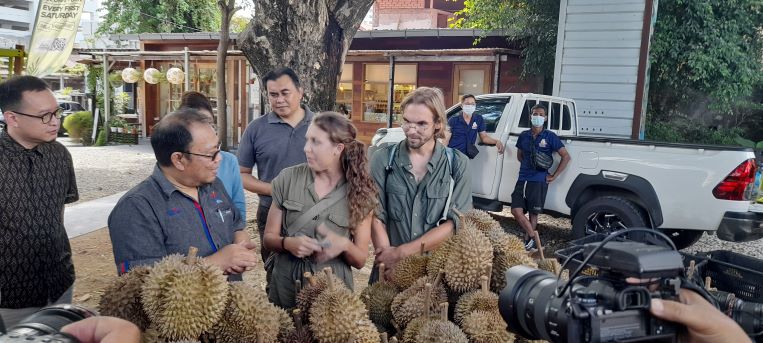 The package also offers a 10 percent discount for holiday makers and travellers.
The popularity of durian has enabled it to become a tourism product by itself hereby it involves ecotourism, agrotourism and  adventure tourism. 
Among the packages offered are the 2-day 1 night stay from RM290 per person, 3-day 2 night stay at RM388 per person at a minimum booking for four individuals.
"We are targeting a minimum of 500 packages from this promotion and hope to extend the promotion of more tourism operators through this package for the Northern Region states and overall in Malaysia.
"We at Tourism Malaysia are always here to assist and promote new packages and promotions to assist tourism operators and benefit the tourism industry," said Zainuddin.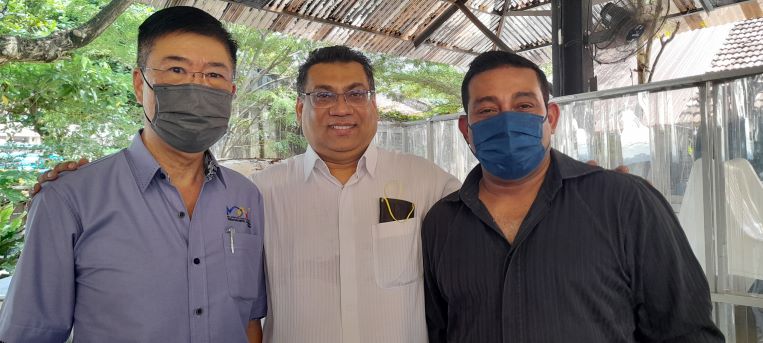 Also present was Shahrin Mokhtar, Director of Package Development from Tourism Malaysia, Penang Global Tourism, chief executive officer Ooi Chok Yan, Malaysian Association of Hotels (MAH Penang Chapter) chairman, Tony Goh. Tourism Malaysia Penang director Shahrul Aman, and his deputy director, Siti Hajar.
Others present were Light Hotel general manager Raj Kumar, Hotel NEO+ general manager Gulab Rai, Cititel DOSM Quah Lin Lin among others.
For more details on the promotion log on to the Tourism Malaysia website at www.malaysia.travel.