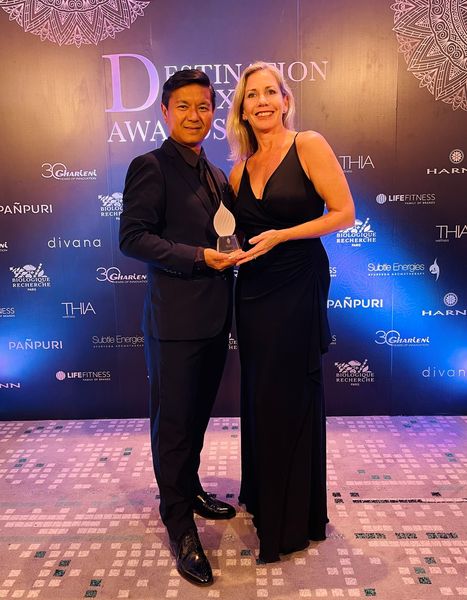 It was a great honour for The Datai Langkawi when their outlet "The Spa" was judged the Eco-Spa of The Year at the Destination Deluxe Awards 2022 recently.
Present to receive the awards was their Director of Spa and Wellness, Louise Ward along with Resort Manager, Jaya Nazreen at the glamorous event.
Judging for the award was made by a panel of 17 expert judges and recognitions in 22 categories were presented to the best spas, treatments, hotels and resorts, retreats and skincare brands.
Syabas The Datai Langkawi for the outstanding award.