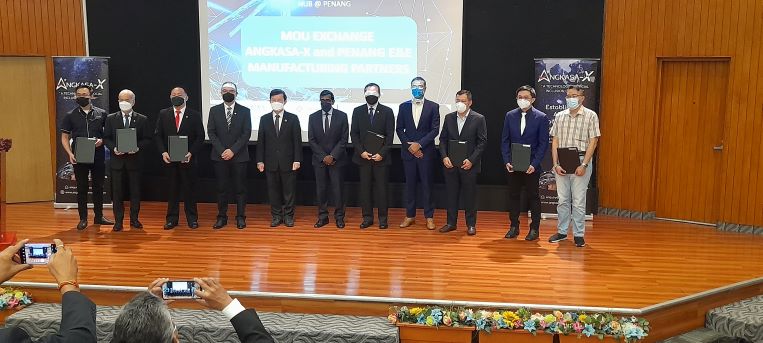 Soon, we may see Malaysian-made satellites launched into space.
This is following the setting up of the Malaysia SPACETECH Hub@Penang launched in Penang recently.
For the record this is the first ever spacetech hub in Malaysia.
The initiative is a collaboration of ANGKASA X and nine Electrical & Electronics (E&E) companies based in Penang.
Present to witness the signing of the memorandum of understanding (MOU) was Penang Chief Minister, Chow Kon Yeow along with SK Chong, Secretary of SpaceTech Malaysia Chapter and Dr Sean Seah, Founder and Executive Chairman of Angkasa X Group.
"Our vision is to own our own satellite with the collaboration of the E&E companies based in Penang.
"The value of the space economy will be 10 Trillion by 2030 and we want to share a share of it. We have set up an office at USM Nibong Tebal while the launch will be from Russia.
"The initiative will not only benefit Malaysia but also ASEAN countries," added Dr Seah.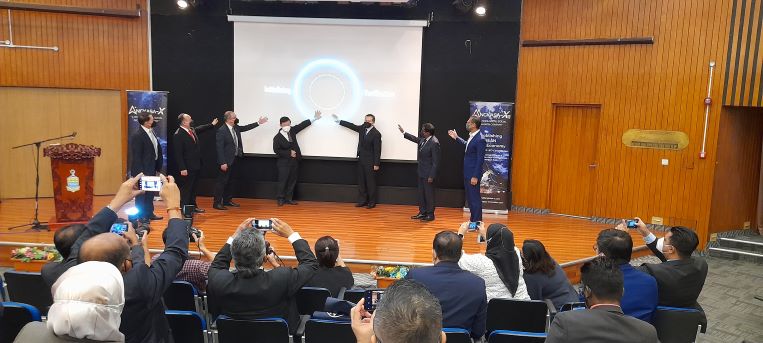 He also said that they are in the process of joining the International Telecommunication Union (ITU) and also working on an orbital slot for the satellite.
Meanwhile, Chow in his address lauded the programme and commended the parties involved for the new journey ahead.
"This is in line with Penang2030 vision for more quality jobs and to rise up the value chain. This plan is expected to create some 4,000 jobs and boost the state as a global hub for quality investments.
"You will never know, perhaps one day we could have a niche role in the region or even the world,"added Chow.
Also present was Raymond Sivasuriyamoorthy Sundara Raja , deputy CEO of Malaysian Investment Development Authority (MIDA), Tony Yeoh CEO of Digital Penang and Raymond Siva from MDEC among others.