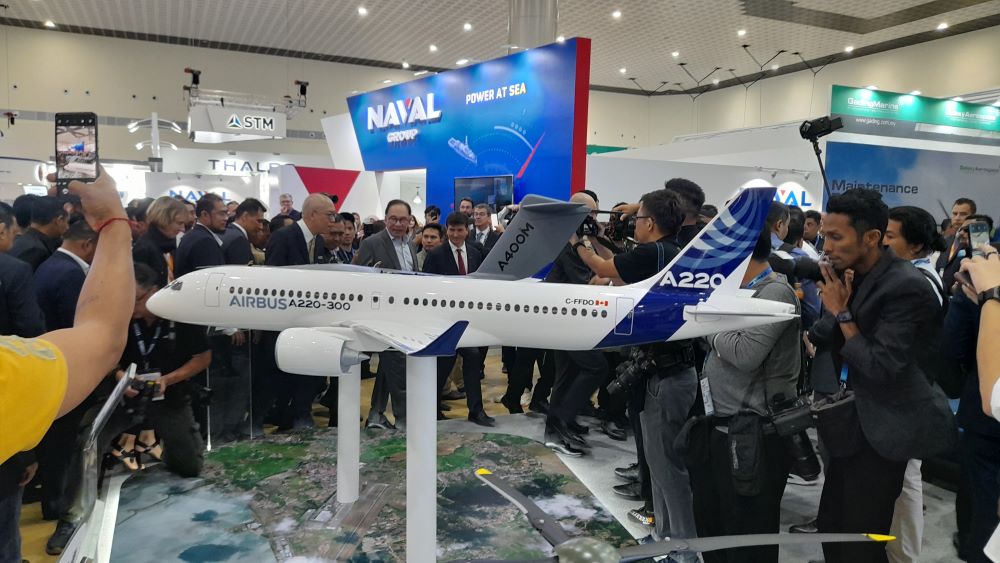 Prime Minister Datuk Seri Anwar Ibrahim made a courtesy at the Airbus booth to take a closer look at the latest Airbus models on display.
He also visited many of the major exhibitors participating at the Langkawi International Maritime and Aerospace Exhibition 2023. Also present was Transport Minister Anthony Loke and other officials.
Airbus aims to be 100 per cent achieve the "sustainable aviation" status by 2030. The A220 will give a 25 per cent saving in fuel consumption and carbon emissions.
Later, Anwar also witnessed the launch of the Malaysia Space Exploration 2030 initiative and the Letter of Award (LOA) exchange ceremony for the Kuala Linggi International Port (KLIP) Expansion Plans.
CCC Dredging South East Asia ( CDSEA) will undertake the RM800 million project.
Present was KLIP group chief executive officer, Datuk Hishammudin Hasan and CDSEA managing director Yang Hongzhou.