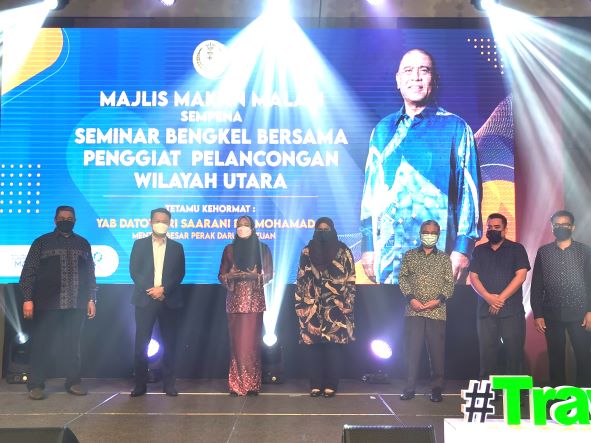 Press statement by Penang State Executive Councillor for Tourism and Creative Economy
With Putrajaya making claims to expand Vaccinated Travel Lane nationwide, Penang pushes the establishment of a Northern Peninsular Malaysia Travel Corridor to beef up competitiveness in the post-pandemic era. 
Penang State Executive Councillor for Tourism and Creative Economy YB Yeoh Soon Hin said that the Corridor would involve the four different states of Penang, Perak, Kedah and Perlis. 
"The Corridor's core is to leverage on the collective assets put forth by each state, to synergise and to propel our tourism ecosystem for economic recovery.
"Teamwork makes the dream work. The point here is to work with one another, not against one another. This is what I call, unity in diversity," he added.
Yeoh noted that such a Corridor does not only enhance and enrich a traveller's experience, but also levels up Malaysia's tourism sector to pace against neighbouring countries such as Indonesia, Thailand, Singapore, China, Vietnam etc. 
He suggested tourism industry players to strategise and tailor travel routes touring the four different states as an anchor to attract domestic tourists. 
"These routes can then be packaged and sold to international tourists when international border restrictions are lifted, or when VTL is launched in full swing," he added. 
He also highlighted that the international tourism landscape, including Southeast Asia has witnessed the rise of "experiential tourism" as an important keyword. 
"Hence, combining our resources to diversify tourism products is a shared asset for all four states to enjoy," he said in a press statement today. 
He said that the collective effort formed under the Corridor helps to widen tourism horizons and appeal to the America, Europe and Southeast Asia market, especially when competition is expected to be fierce after the pandemic. 
Yeoh said tourism operators can repackage existing Northern Peninsular Malaysia tourism packages by combining the recently-inscribed Penang Hill Biosphere Reserve (Penang), Kilim Geoforest Park (Kedah), Gua Kelam Recreational Park (Perlis) and Lenggong Geopark (Perak) under one ecotourism route. 
"In fact, China and European countries have long launched Travel Corridors by encouraging tourists to travel different cities at one go.
"On this note, the establishment of a travel corridor is part of the international practice Penang seeks to emulate, as outlined in Thrust A of the Penang Tourism Master Plan that reads – Diversification of Tourism Products," he said.
Yeoh also hoped that the Ministry of Transportation would expedite the expansion of VTL nationwide, allowing tourism to contribute to Malaysia's Gross Domestic Product again after a long break.