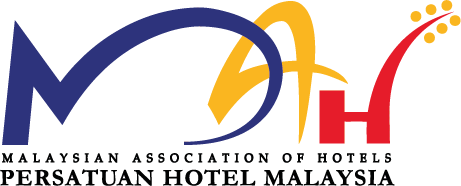 The proposal for visa-on-upon arrival has been well received by the tourism industry and its stakeholders.
This time around, the Malaysian Association of Hotels (MAH) gave its endorsement.
Its president Datin Christina Toh fully backs the proposal and gave her endorsement.
"The Malaysian Association of Hotels fully supports the recent proactive proposal made by our Tourism, Arts and Culture Minister YB Dato' Seri Tiong King Sing to provide visa-on-arrival for all countries in an effort to bolster Malaysia's competitiveness in the global tourism industry," said Christina in a press statement.
The Minister made this proposal after returning from the 2023 ASEAN Tourism Forum held in Yogyakarta, Indonesia where he urged the Home Ministry to immediately look into expanding the visa-on-arrival mechanism to all countries especially China and India.
"It is crucial for us to draw more visitors into the country with easier access and welcoming procedures especially now at the time when tourism industry worldwide seems to be experiencing a universal reset that resulted in a more level playing field for all destinations," says Toh.
"Right now, Malaysia is known to have a strict visa policy. Our requirements created many inconveniences that deter many potential travelers and whilst we understand the importance of upholding our immigration policies, we also need to adapt them to favorable market trends so as to not lose out on great opportunities." she added.
She also shared that with the recent access to the China market, the industry is expecting a large influx in tourism and Malaysia stands to lose a lot of potential arrivals due to the hassle we imposed on visiting tourists. MAH hopes that by giving visitors this option, it will encourage more arrivals into the country by eliminating the cost and difficulties that come with visa applications.
Meanwhile, MAH acknowledges that the implementation of this proposal may require some adjustment and considerations from many parties especially in terms of security.
"We, nevertheless, agree with the tourism minister that security should not be used as a pretext to hinder tourist arrivals and join in on his confidence that the authorities are more than capable of maintaining order despite the increased traffic. 
"To summarize, MAH would like to reiterate our complete endorsement of the minister's proposal and are willing to collaborate and work together towards its realization," concluded Toh.