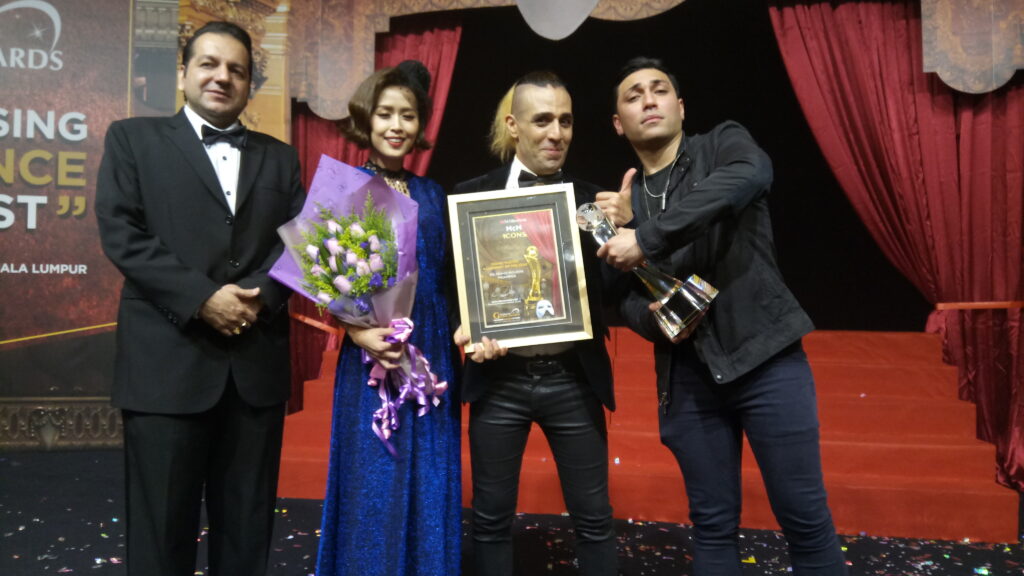 Being honoured with the Grand Master Illusionist of the Year recognition from the McMillan Woods Global Awards 2019 is an exceptional feat for Dr Mahdi Moudini Moammer.
The prestigious ceremony was held at the Shangri-La Hotel Kuala Lumpur with much glitz and glamour where some 800 guests from all over the world gathered recently.
The third generation illusionist who hails from Iran is a familiar face in the industry entertainment industry for more than 20 years.
He has showcased his talents in numerous corporate dinner gatherings all over Malaysia and on many occasions in many parts of the world.
"This is a great honour for me and my family as I am always trying to create new acts and shows to enthral the audience.
"This unique trade runs in my blood as I am following in the footsteps of my grandfather and father.
"I wish to thank everyone especially my family for their encouragement and support on this journey.
"My sincere appreciation also goes to Dato Seri Raymond Liew, the Founding President of McMillan Woods Global Awards for all his guidance and support," said Mahdi after receiving the award recently.
The McMillian Woods Global Awards is aimed not only to recognise the achievements and successes of outstanding individuals but also to further encourage their determination to stay competitive and to overcome the many challenges globally.
It is also aimed to create a solid platform for business networking opportunities among the successful and astute entrepreneurs.
Guests from as far as Australia, Scotland, Ireland United Kingdom, Hong Kong, Thailand, Singapore and Philippines were present.
Among the other award recipients were in the Icons, Masters and Rising Stars categories.
Staying true to their beliefs, the McMillian Woods Awards organising committee also allocated RM100,000 to various charitable foundations as part of their corporate social responsibility (CSR) obligation.


According to NST online, Mahdi moved to Malaysia when he was 19 due to political strife in his home country of Iran.
He is married to a Malaysian, Michelle Goh. They have two children — daughter Marchelin, 11, and son Prince Maddix, 9, the portal reported.