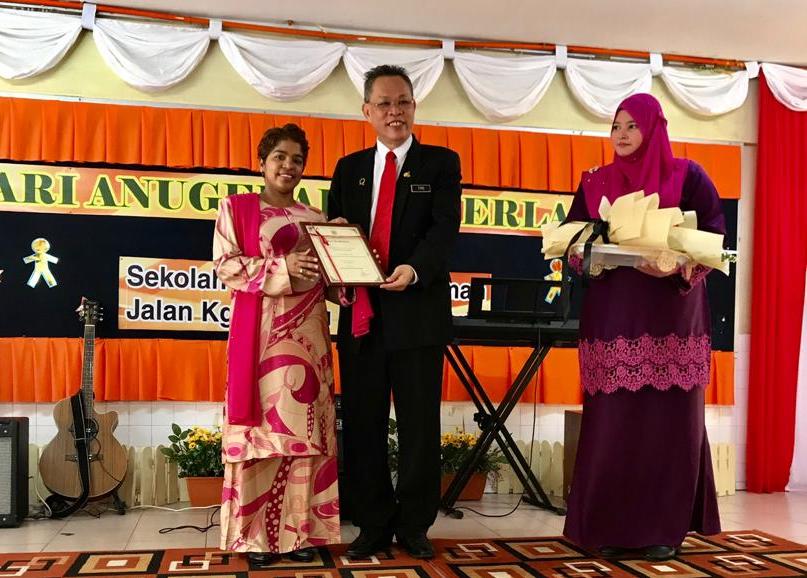 By V. Sivaji
There is a Malay saying that goes "jauh di mata, dekat di hati" which best describes the good deeds by Dutch woman Jeeny de Kuijper who had tirelessly helped in community service to the people of Penang.
Although living in the Netherlands, the Penang-born has not forgotten her roots and still continues doing charity work here.
One such example is for SK Sri Aman in Kg Melayu which ran short of funds for its maintenance and upkeep of it's building and premises few years ago.
Initially, Kuijper was approached by one of the school's board of directors for some financial assistance five years ago.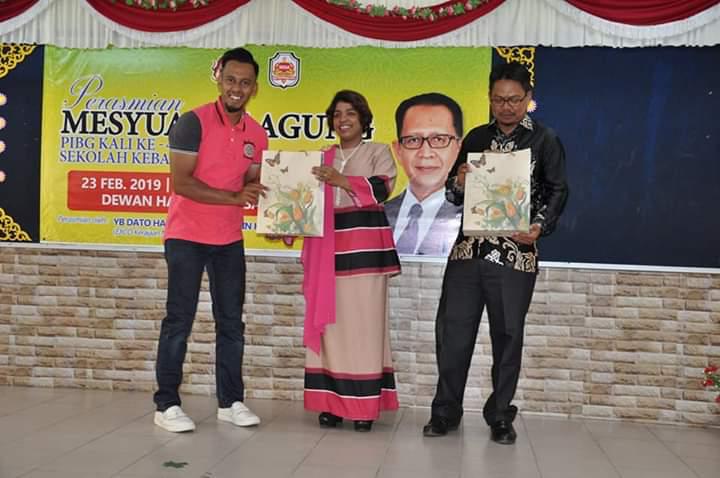 As she was already in the Netherlands, her close friend, James Naras represented her at the school's ceremony this time around.
The primary school which has some 500 students received treats like ice cream, pizza and cash contribution this time around.
On hand at the presentation ceremony representing Kuijper was her cousin, James Naras who coordinated the hand-over session at the school.
"I am very glad to do my part towards helping the needy children at the school although I live in the Netherlands.
"I do what I love most that is helping the needy. I also love doing community work and charity, helping stray animals and homeless and unfortunate people.
"I even go the extra mile to visit them and where I can help them in their daily lives," Kuijper told Penang Hyperlocal.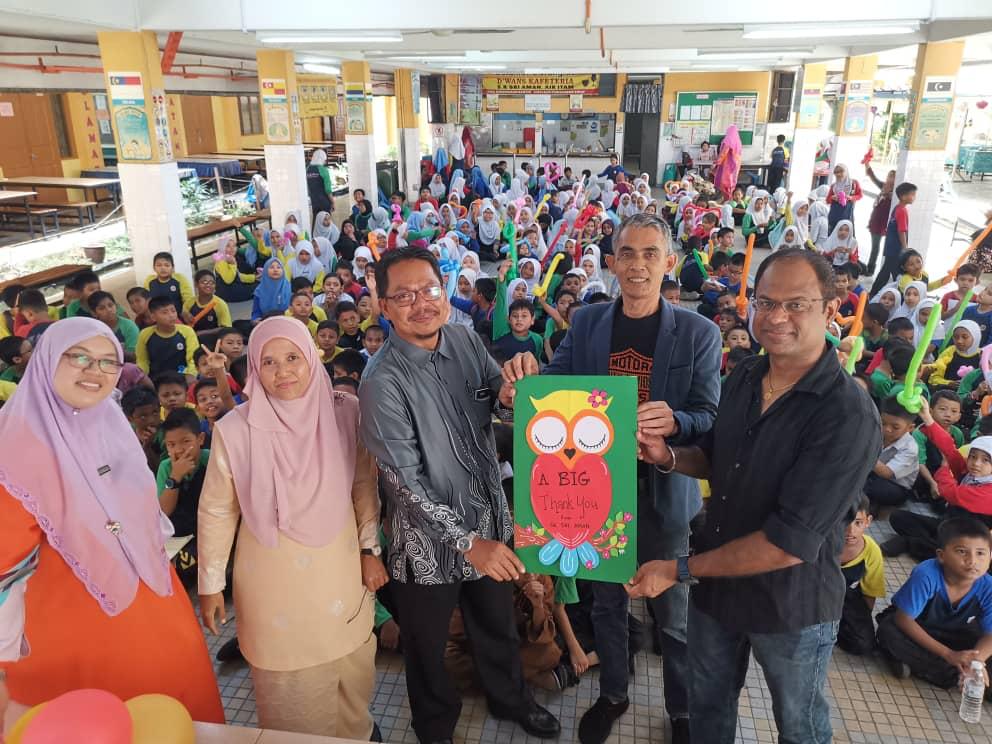 Other animal shelters she assists are the 4Paws Animal Shelter & Rescue and the Cat Beach Sanctuary.
She revealed reluctantly, that her various charity projects she helps fund here might come up to around RM20,000 to RM25,000 per year.
Meanwhile, her cousin James said that the principal and teachers at the school expressed their sincere gratitude for the kind effort.
The school's headmaster, Ismail Hamid thanked Kuijper for her support and contribution for the children which is much appreciated.
"Our school children call her fondly as "ibu angkat" or adoptive mother in recognition of all of Jeeny's good deeds and assistance towards the school," said Ismail.
Penang Hyperlocal commends Kuijper for her kind and caring gesture and hopes more people can follow in her footsteps.