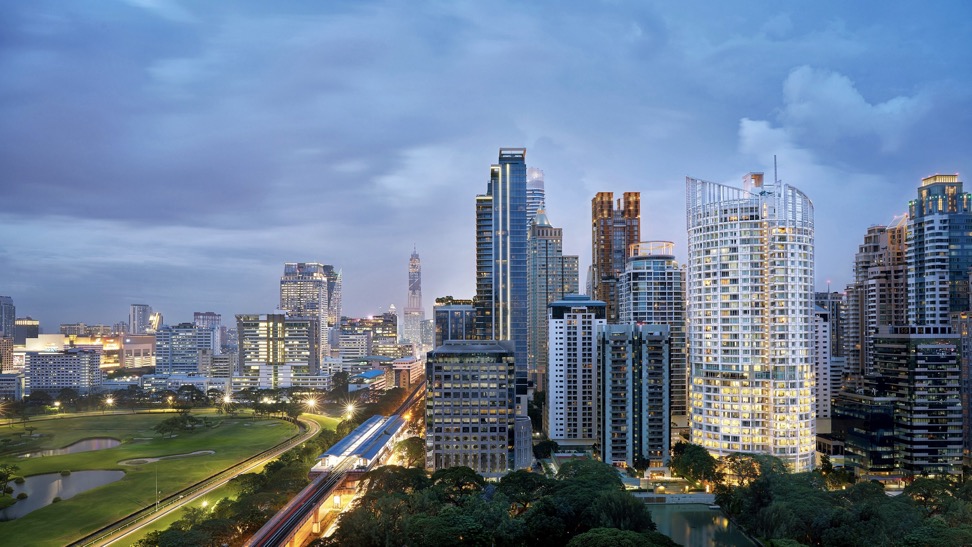 By V. Sivaji
Fresh from opening its Dusit Thani Sandalwoods Resort Guangdong, China, Thailand's Dusit International re-opened its Dusit Suites Hotel Ratchadamri, Bangkok recently.
Comprising of 97 expansive one- and two-bedroom suites on a peaceful, leafy avenue opposite the green expanse of the Royal Bangkok Sports Club, it is only 100 metres from Ratchadamri BTS station.
Luxury malls, stylish restaurants and sophisticated nightlife are also within walking distance.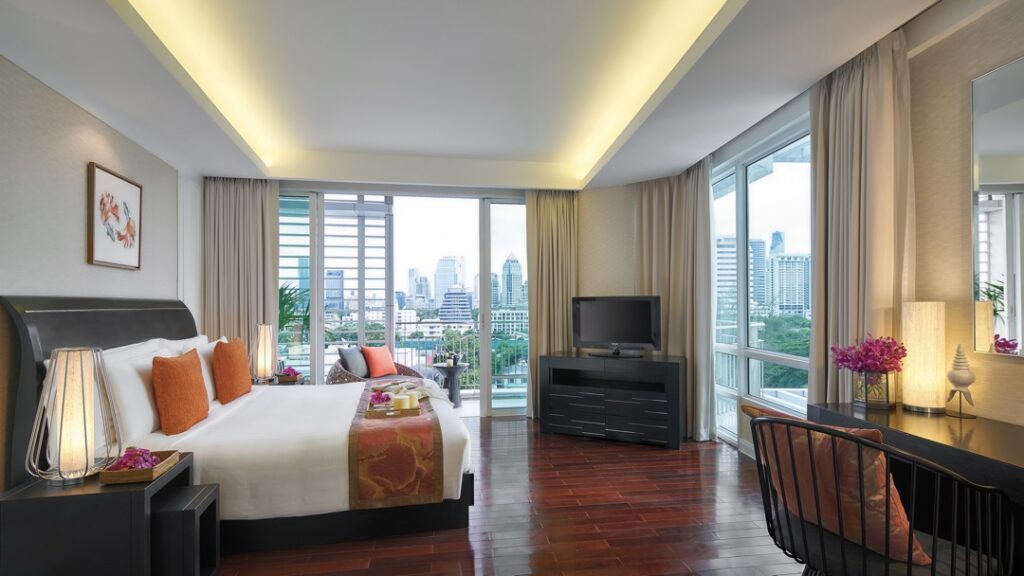 Refurbishment of the property began in September with the aim to continue the distinctive hospitality heritage of Dusit Thani Bangkok and provide a new home for fans of the hotel while it is being redeveloped as part of Dusit's landmark mixed-use development, Dusit Central Park.
Many ornaments and artworks of sentimental and historical value from the flagship hotel have been used to decorate the spacious suites and lobby.
The inviting and luxurious spaces have also been painted to reflect the elegant and soft colour palette of Dusit Thani Bangkok, resulting in a feeling of sophistication and exclusivity that pervades the entire property.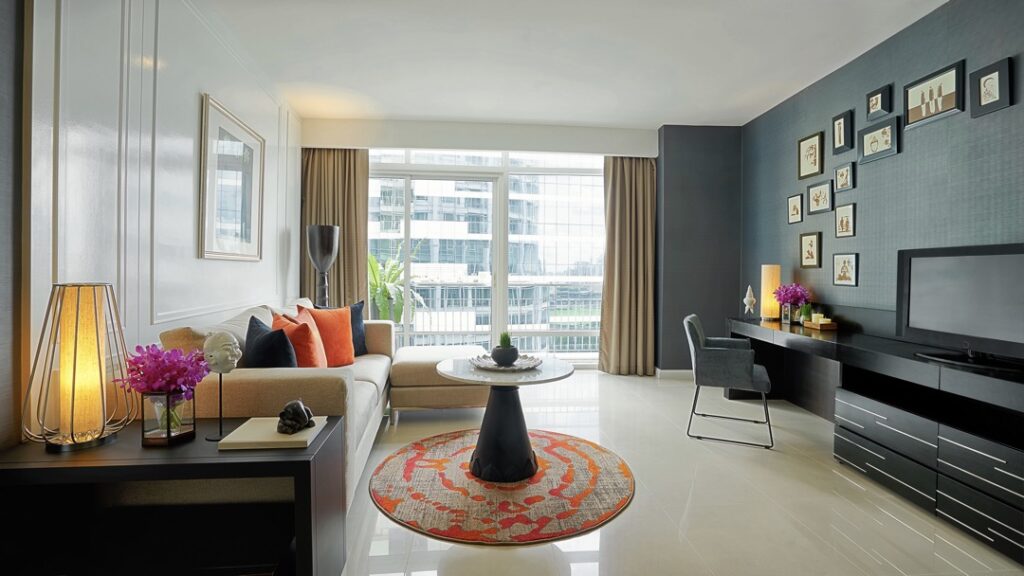 Signature dining outlet, Dusit Gourmet, which serves a wide range of homemade pastries, cakes and sandwiches, plus a selection of healthy and hearty meals, has also been given a contemporary makeover as part of the refurb.
A new dining experience has also been introduced at the decking overlooking the free-form swimming pool (with separate children's pool, Jacuzzi, sauna and a well-equipped gym), where guests can now enjoy private al fresco dining in an elegantly decorated gazebo.
The relaxed setting is perfect for a romantic dinner for two or a special get-together for up to four persons. A choice of Thai and international five-course set menus are available.
"We are delighted to unveil the results of the refurbishment and serve as a new home for fans of Dusit Thani Bangkok who are missing the property during its redevelopment," said Ms Titiya Xuto, Vice President Operations Thailand and Pre-opening Services, Dusit International, and General Manager of Dusit Suites Hotel Ratchadamri, Bangkok.
"Our property's beautiful design and services, including Thai-inspired gracious hospitality delivered by many familiar faces from Dusit Thani Bangkok, coupled with our excellent location amidst one of the city's most vibrant districts for business and leisure, means we are perfectly positioned to win many new fans too.
"We now look forward to providing memorable stay and dining experiences for everyone who visits."
Meanwhile, the new Dusit Thani Bangkok hotel is slated to open as part of Dusit Central Park in 2023.
Dusit International was founded in 1948 by its chairperson Thanpuying Chanut Piyaoui, whose first hotel was the Princess on Bangkok's Charoenkrung Road.
Today the company is a leader in hotel management and hospitality education and comprises a unique international portfolio of distinctive hotels and resorts operating under four brands: Dusit Thani, dusitD2, Dusit Princess and Dusit Devarana.
The company recently entered the vacation rental market with the full acquisition of Elite Havens, the leading provider of high-end vacation rentals in Asia and it also announced plans to enter the lifestyle market with the launch of ASAI Hotels, a distinctive new brand designed to link curious, millennial-minded travellers with authentic local experiences in vibrant cities and resort destinations worldwide.
The company also operates the signature Devarana Spa and has a fast-growing Education Division namely the Dusit Thani College which offers vocational and postgraduate hospitality degrees at campuses in Bangkok and Pattaya; and Le Cordon Bleu Dusit Culinary School.