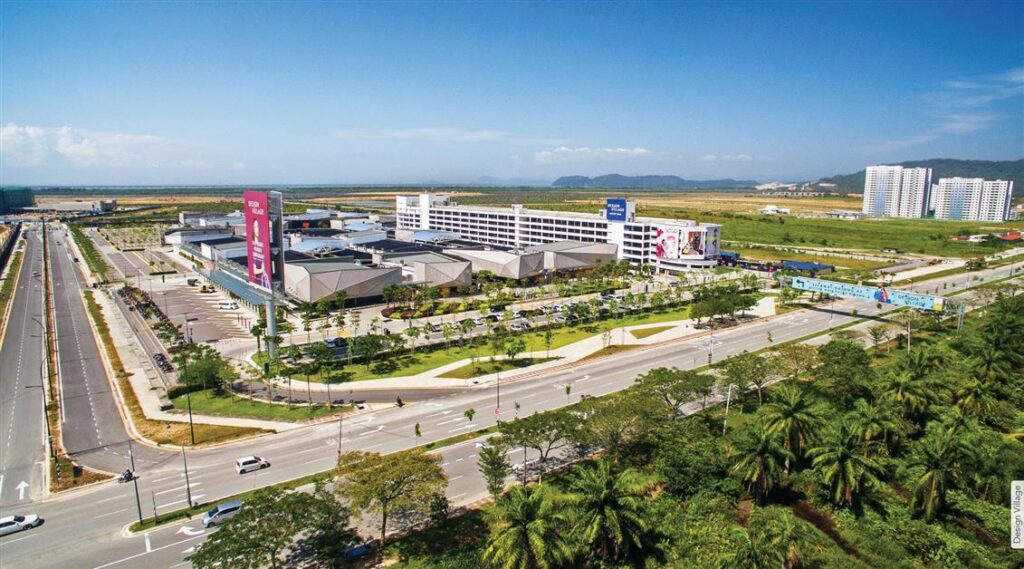 The Batu Kawan Industrial Park (BKIP) in Penang has clocked in investment projects from two Malaysian companies, namely JHM Consolidation Berhad (JHM) and QES Group Berhad (QES). Diversifying their respective footprints, both companies have chosen Penang as their new manufacturing sites with combined investment value of RM190 million and is poised to generate over 1,100 job opportunities over a 5-year period.
Constructions of both projects are expected to be completed by 2023. A joint press conference was held in Penang Development Corporation (PDC) for the investment announcement.
Dato' Tan King Seng, Group CEO of JHM expressed his appreciation to be part of Penang's robust industrial ecosystem. "With an investment of RM170 million, JHM is setting up a 2-storey facility with 350,000 sq ft build-up area in BKIP. Through this expansion, JHM will broaden the business portfolio to include assembly and test services for telecommunication equipment and devices. In addition, this new facility will cater to JHM's expansion plans in the automotive lighting industry. Specifically, we are aiming to transform JHM from a module assembler to a tier-1 automotive lighting player, enabling us to provide the full lighting solutions and deal directly with the automotive OEMs."
Group Managing Director of QES Chew Ne Weng,said: "We plan on building QES's second factory in Malaysia, which is located at BKIP. To be named as QES 2 @BKIP, the estimated investment for this project would be around RM20 million, which includes the land, construction, facilities and manpower. Slated to commence construction in the second quarter of 2022, this plant will cater to our expansion in ATE (automated test equipment) manufacturing as well as a newventure in IR4.0 Smart Manufacturing Solutions. This new site is expected to provide 100 new job opportunities in three years' time, including roles for engineers, technicians, administrative and executive personnel."
The Chief Minister of Penang, Right Honourable Mr. Chow Kon Yeow applauded the companies' decision to house their manufacturing sites in Penang. "The entrance of JHM and QES is an acknowledgement of the robust industry clusters in Penang. With the strong presence of MNCs, large local companies (LLCs) and auxiliary industries in close proximity to one another, companies that set foot in Penang are able to enjoy far-reaching benefits in terms of operational advantage and increasing penetration into the global supply chain at a cost-efficient manner.
"Celebrating our 50th anniversary of the industrialization journey next year, we are grateful to have existing industry players who stand by us throughout the journey as well as newcomers that instill their trust in the State. Nonetheless, the State is not resting on its laurels. We pledge to be the leader, the enabler and the propeller by continuously spearheading the development of a sustainable ecosystem, including the physical and digital infrastructure, workforce, environment and liveability of Penang, all of which are believed to anchor Penang's position as a destination of choice for investments," Chow added.