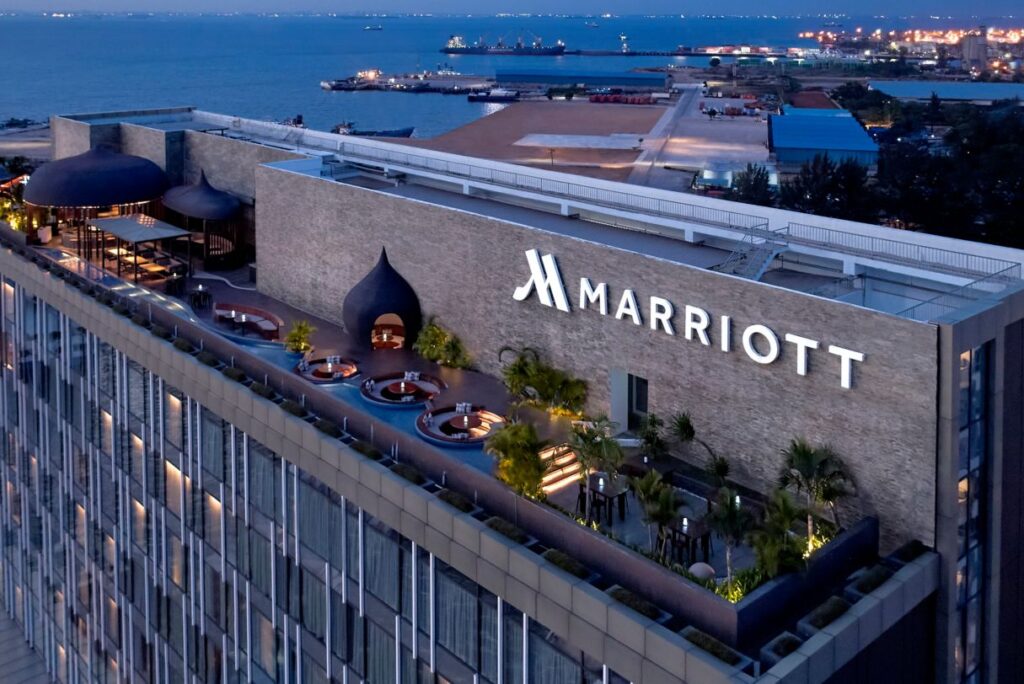 Batam Marriott Hotel Harbour Bay, offers its Quan Spa which brings an unparalleled spa experience that promises to transport guests to a world of relaxation and rejuvenation like never before.
With its stunning location and an array of exquisite treatments, Quan Spa is poised to be the ultimate oasis of serenity for locals and travelers alike.
At Quan Spa, they take pride in offering a diverse range of exclusive treatments meticulously designed to cater to the unique needs of each guest. From their signature massages that effortlessly melt away stress to their rejuvenating facials that leave your skin glowing with vitality, you'll find a tailored experience that's perfectly suited to your well-being.
As you step inside Quan Spa, you'll be greeted by panoramic views that extend as far as the eye can see. The spa's strategic location overlooking the view surroundings creates an ambiance that is both serene and enchanting. The breathtaking setting enhances every moment of your spa experience, allowing you to unwind and rejuvenate in harmony with nature.
The Quan Spa team of therapists is at the heart of what makes your spa experience truly exceptional. They pride ourselves on having a team of highly skilled and certified therapists who are dedicated to ensuring your complete relaxation and revitalization. Each therapist is not just a professional but also an artist in the art of relaxation. They bring a wealth of experience, expertise, and passion to every treatment. With their expert touch, they have the innate ability to sense and address your unique needs, creating a personalized journey to wellness.
"We are thrilled to unveil our enhanced spa experience at Quan Spa by Batam Marriott Hotel Harbour Bay," said Mrs Riyane Spa and Recreation Manager at Batam Marriott Hotel Harbour Bay. "We have meticulously curated every detail to ensure our guests can escape to a world of tranquility and experience the high level of relaxation."
For more information, please visit www.batammarriott.com or call +62 778 5707999. In addition, connect with Batam Marriott Hotel Harbour Bay on Facebook and @batammarriottharbourbay and Instagram.
Source : Batam Marriott Hotel Harbour Bay