With 55 port calls, Royal Caribbean goes all in for M'sia in cruise industry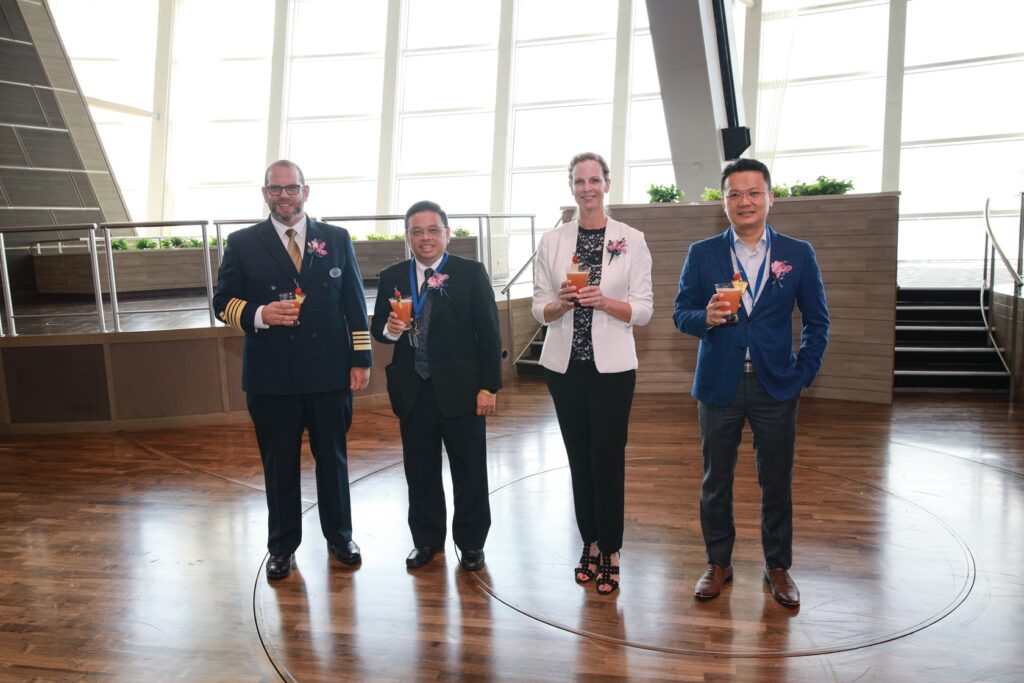 By V. Sivaji
Celebrating its 50th anniversary, Royal Caribbean's Quantum of the Seas will also be making a record breaking 55 calls to Malaysia for its 2020-2021 season.
They will bring some 430,000 tourists to Malaysia over the next two years with their stops overs in Port Klang and Penang.
"The record breaking port of calls to Malaysia underscores Royal Caribbean's confidence in the flourishing cruise industry of Malaysia and the region. The record number of calls will also augur well for the Visit Malaysia Year 2020.
"Only one per cent of the population in Asia have gone on cruise holidays, such is the potential in this region," said Royal Caribbean's managing director, Asia Pacific , Angie Stephen adding that Penang is among the popular stops in the region.
She also revealed that their Oasis Class cruise ship called the "Wonder of the seas" is expected to enter service in 2021 and are the biggest in the world in terms of size and can accommodate around 6,200 passengers.
"The mega ship will provide guests with great experience and passengers will feel like living in a city.
"We are also mindful of the carbon footprint of our inventory of cruise ships and do not release any waste into the sea. Most of the waste are recycled and for the future in 2022 looking at LNG powered ships," she added.
"The new cruise ship are using LED lights, reduce plastic use and always improving technology to constantly reduce the carbon footprint," said Stephen.
Stephen was speaking to Penang Hyperlocal and select media outlets during the Quantum of the Seas preview at the Swettenham Pier in George Town recently.
Among the highlights on the Quantum of the Seas is the North Star observation capsule, Two70 hi-tech entertainment venue and Bionic Bar among others attractions for shopping and leisure.
Also present at the session was State Tourism, Arts and Culture Exco, Yeoh Soon Hin, Penang Port Commission chairman, Jeffrrey Chew and Captain Sindre Borsheim of the Quantum of the Seas.
Royal Caribbean has some 26 cruise in its inventory presently and sail to 500 destinations all around the world.