Tzu-Chi donates over 300k protection gear to Sbg Jaya Hospital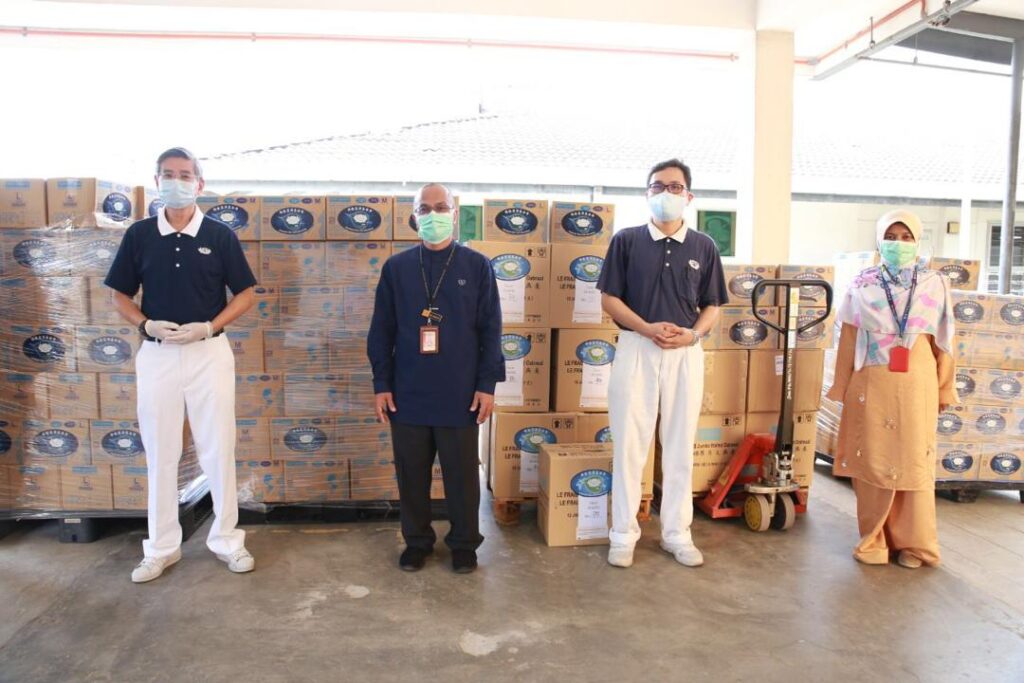 The Buddhist Tzu-Chi Merits Society Malaysia is a shining example when it comes to any crisis, calamity or emergency situation in the country.
This time around they have come forward to fight the COVID-19 pandemic.
Realizing that the front liners who are helping to contain Covid 19 are in acute shortage of personal protective equipment (PPE), members of the society have been distributing PPEs throughout the country.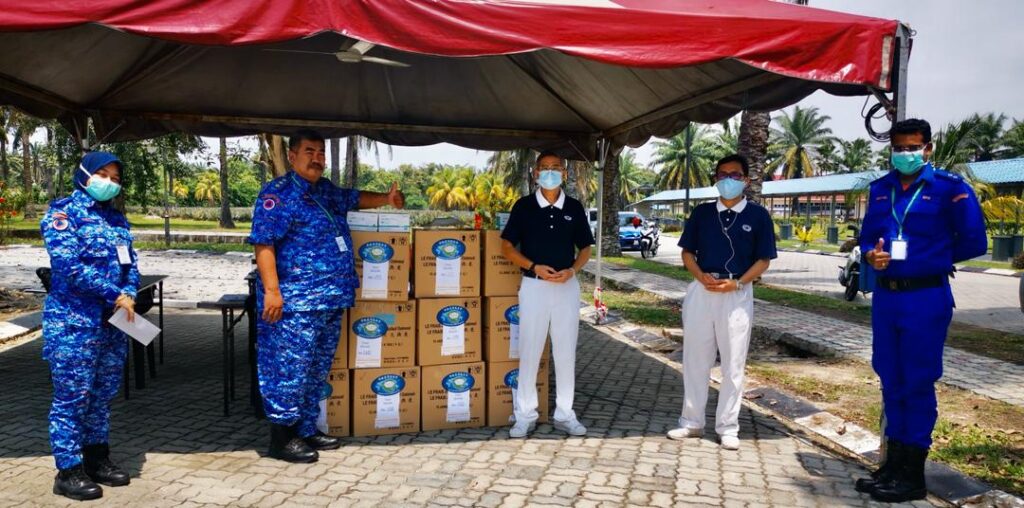 More than 90% of those PPE's were given to government hospitals, government clinics, enforcement agencies and other front liners.
The distributions were also given to show appreciation to them for helping to keep the people safe.
They recently presented the following PPE to Seberang Jaya Hospital.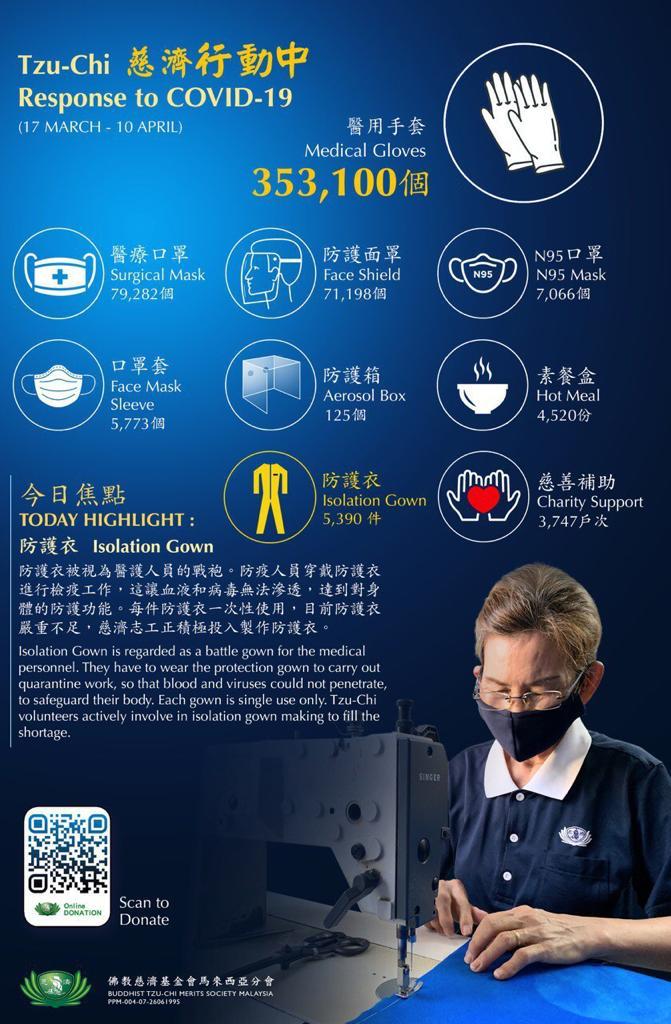 The equipment included, 300,000 Nitrile gloves, 1,200 KN95 face masks, 2,000 face shields, 3,000 surgical masks and 50 sets of isolation garments (consisting of hood cover, gown, boot cover).
Tzu-Chi also distributed 1,000 face shields and 500 face masks to the Quarantine Centre at Jawi.
As of April 10, 2020 the Buddhist Tzu-Chi Merits Society Malaysia has distributed 79,282 surgical masks, 7,066 N95 masks, 71,198 face shields, 5,773 face mask sleeves, 5,390 medical gowns, 353,100 pairs of medical
gloves, 125 aerosol boxes to the front liners.
In addition, the society has given monetary aid totalling RM777,381 and daily necessities to 3,747 families and providing 4,520 hot meals to the needy
throughout the country.
Present at the distribution ceremonies were Tzu-Chi commissioners Khoo Boo Leong and Choo Yoong Chang.
Syabas to Buddhist Tzu-Chi Merits Society Malaysia or their relentless efforts to help Malaysians during these trying times.