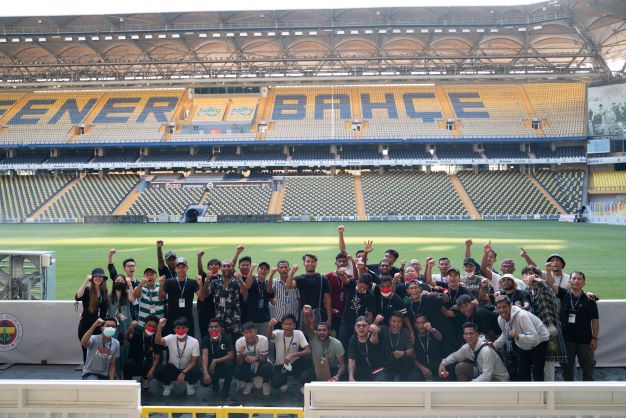 Sports is growing worldwide with countries providing top-notch facilities and services.
Turkey is one of the biggest sports tourism destinations with locations such as Antalya, Erzurum, Trabzon, İstanbul, Bolu, Burdur, Isparta, and Kocaeli attracting sports-oriented tourism with their accommodation facilities, high-technology, training fields and stadiums.
The temperate climate in Turkey allows visitors to plan their training sessions according to their sport of choice. 
Turkey is an athlete's paradise where teams can easily find competitors, train in international training grounds,
world-class stadiums and stay at the most affordable and even luxurious accommodations. 
Turkey also has very high operational capabilities for match organizations and football training camps. The qualified personnel in these facilities, which host many UEFA youth tournaments and international teams' special matches, offer a different experience than that from a standard hotel.
Recently RANS Cilegon Football Club, an Indonesian football club based in Cilegon, Banten, visited Turkey for football training and a friendly match against Fenerbahce SK at Topuk Yaylasi in Bolu. 
The nerve-wracking match that ended with a 3-3 draw was live-streamed via YouTube garnering more than 1.4 million views. 
Despite the pandemic, Turkey was picked for the team's on-ground training due to its safe sports tourism approach and excellent facilities.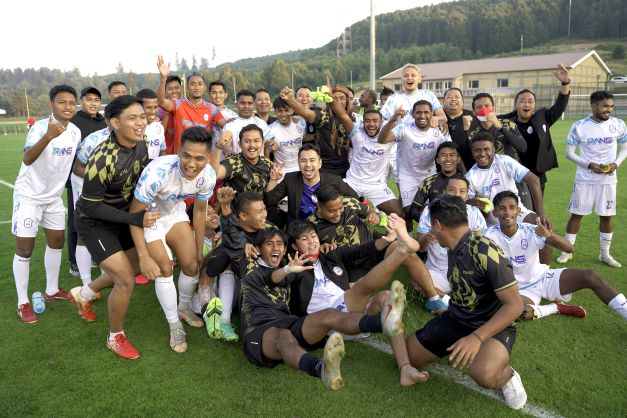 RANS' football players, the administrative and technical committees visited the stadium after the match and they found the stadium very fascinating. They also received a tour at the Fenerbahçe museum where they had the opportunity to learn about the history of Fenerbahçe.
"With world-class football standards and the best training ground facilities, we learned a lot about how a European professional football club is organized. A valuable experience and a good opportunity to build relationships between the stakeholders in the football industry. Its European football culture makes Turkey one of the best pre-season destinations to prepare our team for the new season," said Darius Sinathrya, COO of RANS Cilegon Football Club.
Turkey also offers golf resorts designed by world-renowned designers, giving golf enthusiasts PGA-standard courses with nature and beaches as beautiful backdrops as well as all-inclusive 5-star accommodation. 
Basketball schools and facilities in Turkey continue to surprise and attract the attention of basketball fans in terms of quality and knowledge while Olympic water sports facilities provide the best conditions for aspiring swimmers.
Turkey is also fast becoming an exciting choice for winter tourism, competing against the more popular ski destinations in Europe. 
Turkey does not only give importance to team sports such as football and basketball but individual sports as well. There is great emphasis on training young tennis players at world-class facilities while their parents and siblings enjoy their holiday.
For more information on sports tourism and facilities in Turkey, visitors may visit
https://www.goturkiye.com/