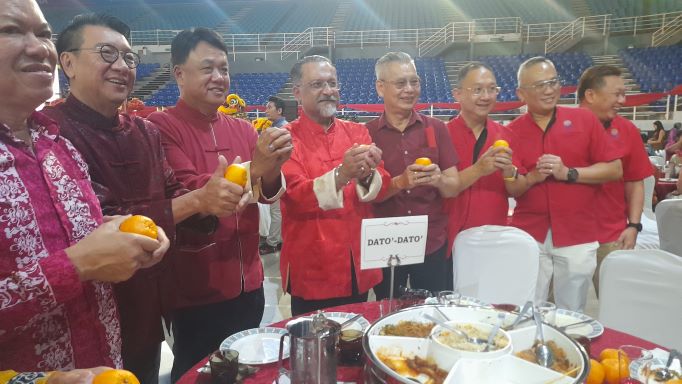 Penangites welcomed their hometown boy and the 10th Prime Minister of Malaysia Dato Seri Anwar Ibrahim at the Chinese New Year open house hosted by Penang Chief Minister YAB Chow Kon Yeow at SPICE Arena.
The gathering was hosted in conjunction with the Year of the Rabbit. Also present was Penang Governor Tun Ahmad Fuzi Abdul Razak.
Others present were Home Affairs Minister, Datuk Seri Nasution Ismail, Education Minister Fadhlina Sidek, Penang State Assembly Speaker, Dato Law Choo Kiang, Penang Deputy Chief Minister 1, Dato Ahmad Zakiyuddin Mohd Saffar, Penang Deputy Minister 11, Prof P. Ramasamy, various State Excos among others.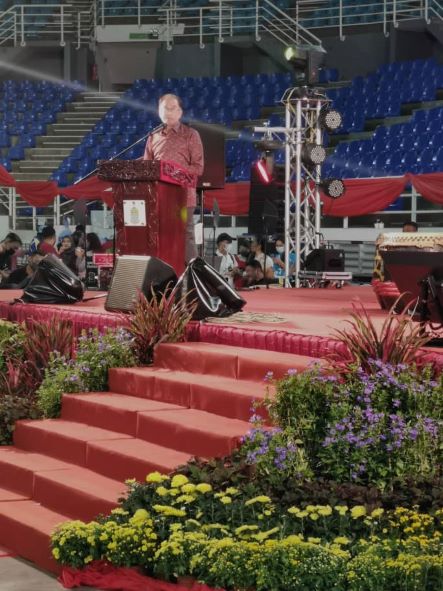 "A few days ago I launched "Malaysia Madani" which promotes love and affection among people. Although we are of different colours and races, we are one and the same.
"In this context I congratulate the Penang State Government for putting the people first, bringing economic development, technological development and promoting a green economy," said Anwar.
He also emphasized on eradicating poverty and uplifting the lives of the people.
Anwar also stressed the need to stop corruption and will not allow government officials to rob the wealth of the country.
"Today we celebrate the Chinese New Year and soon Hari Raya Aidilfitri is coming soon," added Anwar.
He also looks forward to greater economic growth and foresees the potential for the country which will see to a level never seen before.
Meanwhile, Chow wished everyone present a Happy Chinese New Year and the Year of the Rabbit.
"We are surely honoured to have the new Prime Minister attending our open house.
"We are not only celebrating the Chinese New Year but also the return to normal life after the Covid-19 pandemic, the return to normal life, and the rebuilding of the state's economy," said Chow.
Guests at the event were also entertained to various cultural shows and entertainment along with fine Penang food.