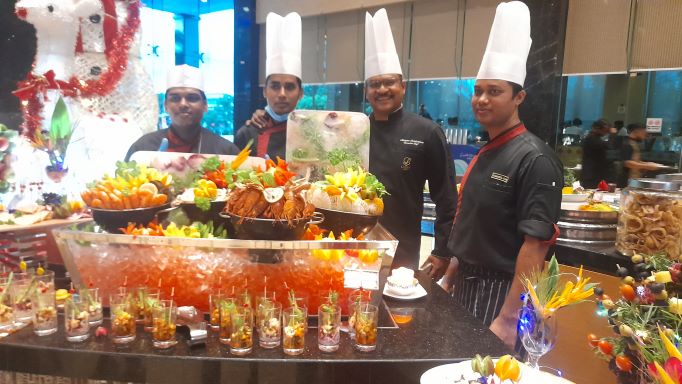 With little snowmen, reindeers, colourful fairy lights and Christmas trees decorating their lobby and public areas, the Light Hotel Penang ushers in the Christmas celebrations this year.
The hotel hosted kids from the Shan Children's Home at their Xmas tree lighting ceremony with a series of Christmas carols St Anne's youth carollers.
General manager Raj Kumar and other heads of departments were on hand to attend to their corporate and in-house guests.
Children from the home were also presented with Xmas gifts and hosted at a finer dinner.
The hotel's food and beverage team has put out a menu consisting of local and international dishes. Among the highlights include whole roast lamb, roast beef, smoked duck among other "must haves" for the season.
The festive treat is put out by the hotel's Culinary Director Chef Johnno Fong and Executive Chef Murugan and their team.
Meanwhile, the Christmas Eve buffet dinner is priced at RM168+ (adult) and RM118+ (child) while their Christmas Day buffet lunch is at RM128+.
As for the up-coming New Year, they bring their New Year Eve buffet dinner from 6pm to 9.30pm at RM152+ (adult) and RM 109+ (child) respectively.
Call 04-382-1111 for more details or to make reservations.