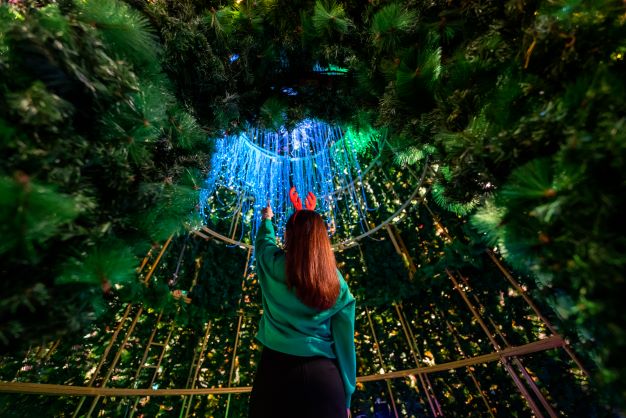 The Sunway Carnival Mall in Seberang Jaya has been turned into a Christmas wonderland with its unique decor and lighting this Xmas.
Dubbed the "Wander Wonder Christmas", shoppers will have a magical experience at the popular mall.
Present at the recent launching ceremony was Tourism Malaysia Northern Region director, Shahrul Aman Sabir Ahmad and his team.
He was joined by the mall's general manager Chai Wen Yew.
Guests and shoppers can look forward to the main atrium transformed into a whimsical forest.
They will be greeted with the chirping and symphony of the songbirds.
More importantly, you can take insta-worthy photos of you and your loved ones with the neon fairy wings left by the fairies and you will transform into a fairy yourself.
Admire the larger-than-life flowers and trees, lush wisteria blooms and foliage, deer, butterflies and honeybees as the guardians of the whimsical forest.
Last but not least, take-in the tall and stunning Xmas tree which is 35ft tall and the tallest in the mainland.
There are also the magical doorway, gently knock on the door and once it opens, step into the sacred realm and you will discover the illuminated fairy forest that hides safely inside the Christmas tree; awaiting for the eager hearts to explore.
Meanwhile, shoppers can look forward to having some fun with the digital magical wishing pond too.
Other highlights include shows and activities like the Arts & Crafts Session, Santa Claus Meet & Greet, Fairy Dance and the Christmas Live Band Performance throughout the season.