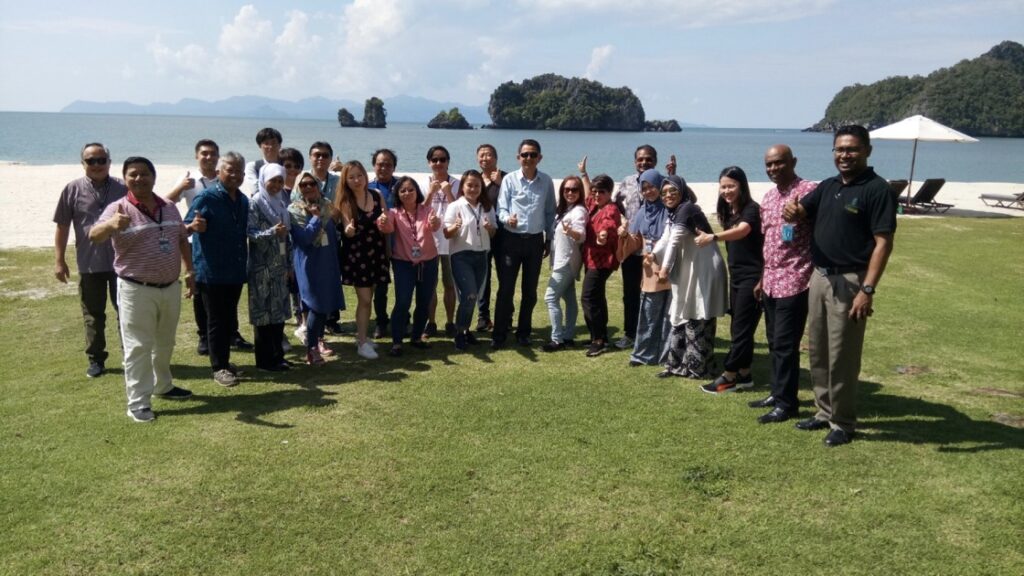 By V. Sivaji
In an effort to promote more tourists arrivals from Singapore, the Malaysian Association of Hotels (MAH Kedah / Perlis chapter) and the Malaysian Association of Tour and Travel Agents (MATTA Kedah / Perlis chapter) invited 17 travel and tour operators from Singapore for a familiarisation trip to Langkawi also known as the Isle of the Legends.
The visitors were given a warm welcome at the Langkawi International Airport (LIA) by MAH Kedah / Perlis chairman, Eugene Dass and MATTA chairman Mohd Yusin Mohd Yatim.
The guests were led by Fiona Estrop from Tourism Malaysia.
An interesting list of programmes were lined up for the group over the three days with visits to several hotels and resorts including places of interest.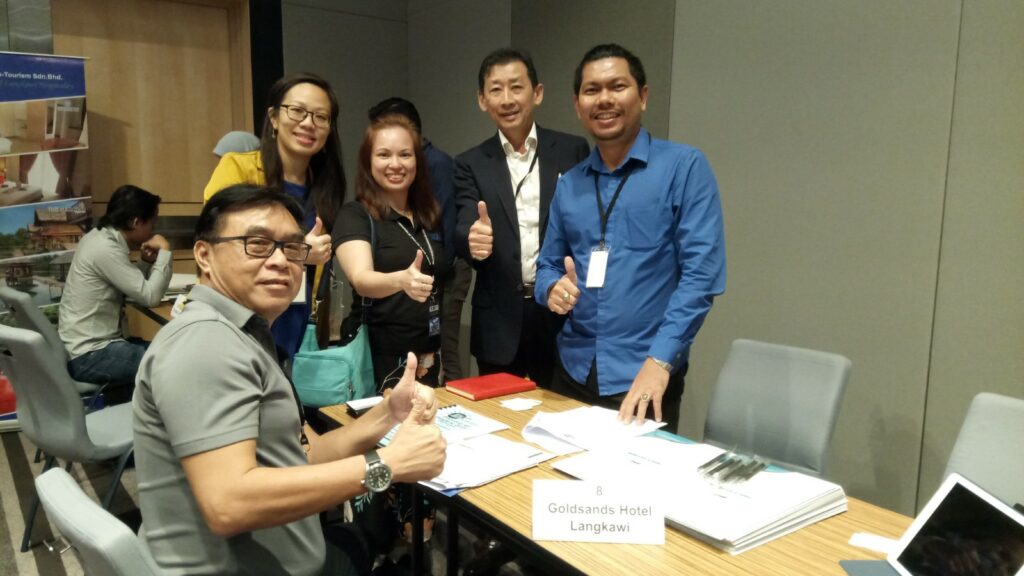 The Tanjung Rhu Resort hosted lunch for the group followed by the inspection of the resort. The picturesque setting at the resort offered a perfect group photo opportunity.
The group later moved on to the Wildlife Park and stopped over at Adya Hotel for high tea hosted by GM Razmi Rahmat and later went on to enjoy their dinner at the 14th floor skybar at the Goldsands Hotel in Kuah hosted by general manager Lawrence Cheah..
Accommodation for the first night was provided by the Vivanta at Rebak Island where the general manager Ravi Nischal played host.
The next day was more hectic with stopovers at the Aloft Hotel for a business 2 business (B2B) session with around 60 local tour operators followed by a hearty lunch at Holiday Villa Resort & Spa with general manager A. M Saufi on hand.
They then visited the Crocodile Farm, Cable Car, Berjaya Hotel and dined at The Danna with GM Amir Khan before heading to Meritus Pelangi where their GM Clement Paul provided premium accommodation for a well deserved rest.
"The network session provided the latest product update from the tour operators and hoteliers. Langkawi has the makings of a luxury destination with offerings ranging from high-end hotels to helicopter rides an marinas," said Mohd Yusin.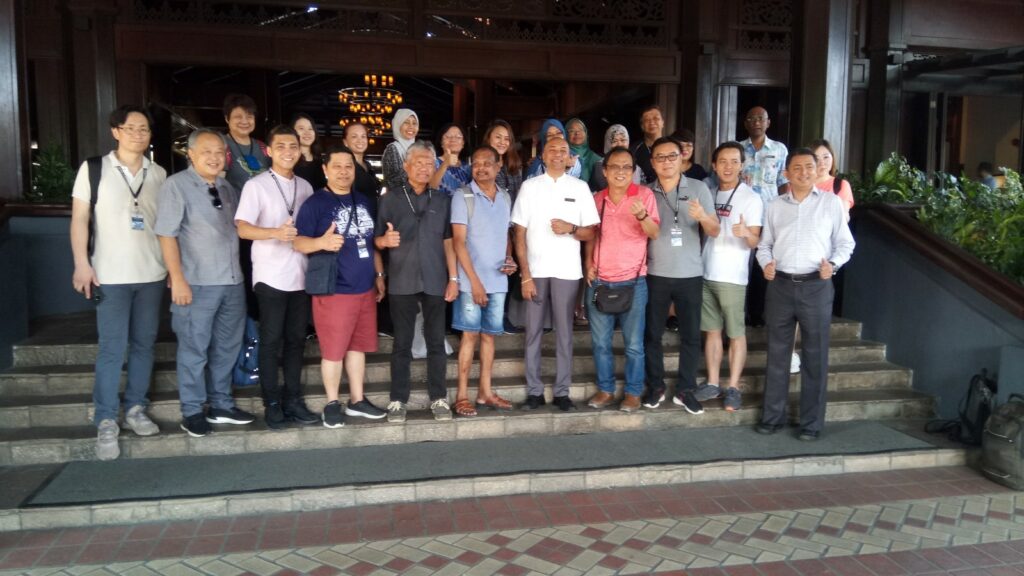 "This is the first time ever collaboration between MAH Kedah, Matta and Tourism Malaysia Singapore to bring in this agents.
"Will work on the same for more future markets,"said Dass.
Meanwhile, Dass also added that the guests from Singapore were delighted with the welcome and meet-up sessions and promised to bring more Singapore tourists to Langkawi.
"We intend to plan more of such familiarization trips for tour operators from Thailand, Indonesia, Vietnam and the Philippines next year," he added.
On the third day, the troupe visited Mangrove at Klim, Underwater World, The Bonton, Resort World Langkawi and meet general manager Isaaz Ishak Yunus followed by a cruise trip by Tropical Charters.
Presently, flights by AirAsia, Scoot, Malindo Air and MAS provide regular connection between Singapore and Langkawi.