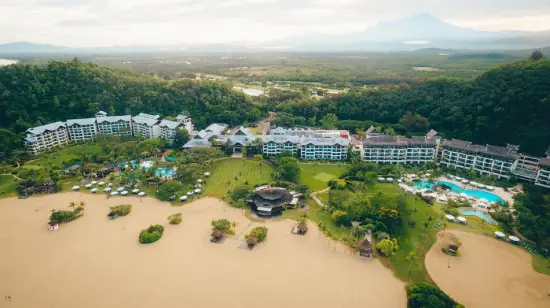 By V. Sivaji
Penang Hyperlocal was invited recently for a trip to Shangri-La Rasa Ria Kota Kinabalu.
Thus, we had to ask a Sabahan friend what to look out for there in the city of KK.
The answer was the best advice ever – "when in Shangri-La Rasa Ria Kota Kinabalu,  just enjoy the resort". 
True enough, that was the best advice anyone could offer.
Awaiting you if the opulence of Shangri-La Rasa Ria Kota Kinabalu. It can be summed up as a great experience as one is able to enjoy modern comforts yet being in a natural surroundings in a 450 acre property.
We had the opportunity to savour the comforts and pampering to the exclusive resort which is situated amid the lush tropical vegetation and white sandy beach of Pantai Dalit.
The resort offers some 499 elegant guest rooms and suites.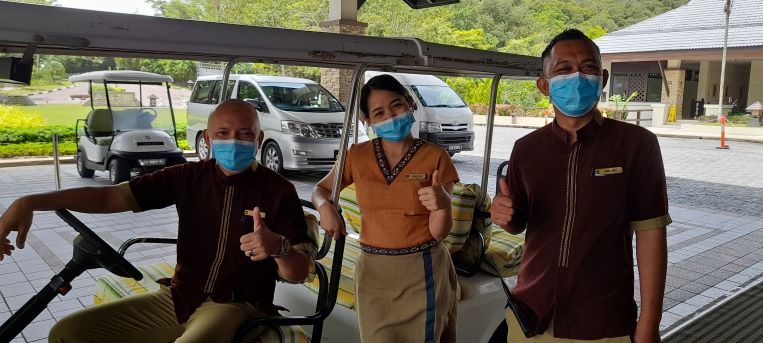 In the Garden Wing, all ground-level rooms have a private lanai accessible through the garden. On the first floor, all rooms have private balconies. 
For guests who demand the highest levels of luxury, the Ocean Wing Junior Suite offers 173 rooms, private outdoor bathtubs and sweeping views of the South China Sea.
Recreational facilities include a 18-hole championship golf course, club house, putting green and driving range, free-form swimming pool with children's pool and Watersports activities, fishing, river boat tour and also a mini zoo to showcase native animals and plants.
For the health conscious, there is the Health club with gymnasium.
For outdoor activities, enjoy horseback riding, cycling, nature walks, jet ski and All-Terrain Vehicle (ATV) rides around the sprawling compound.
Other activities on offer are their flood lit tennis court, chance to enjoy the Borneo Sunrise – A hike up to enjoy the sunrise and wall climbing among others. For the kids, there is also the Cool Zone Kids Club.
The team at the resort is led by general manager Fiona Hagan and her wonderful team.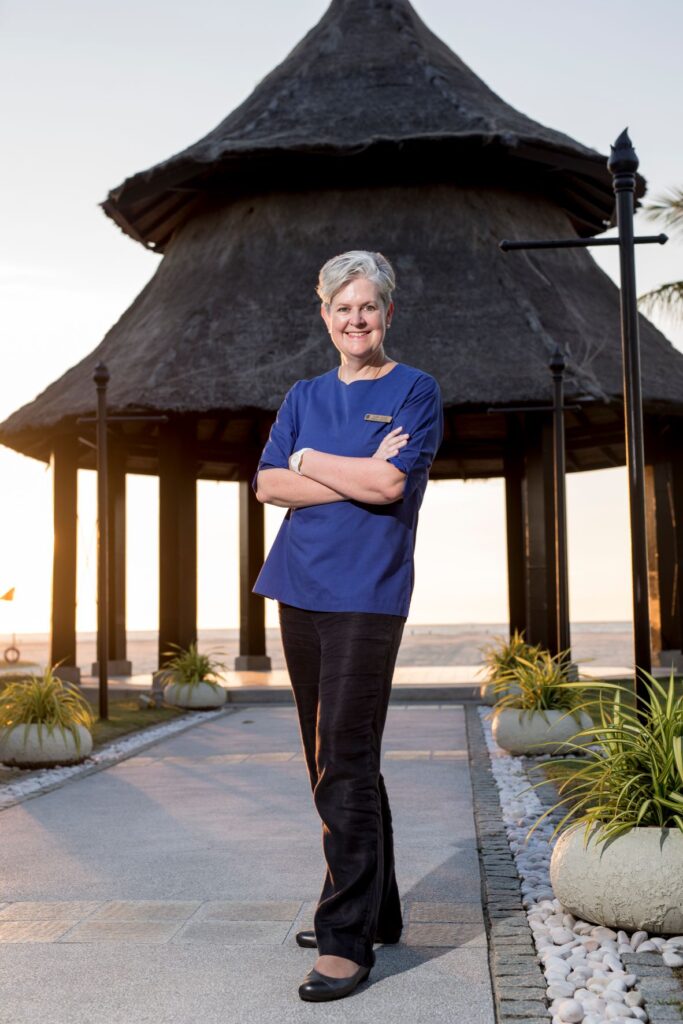 Meanwhile, the Kota Kinabalu International Airport is about 40 minutes away while those looking for shopping and the commercial district can do so within an hour's ride.
Penang Hyperlocal expresses our sincere thanks to Firefly Airlines and Shangri-La Rasa Ria Kota Kinabalu for their excellent hospitality, travel arrangements and making us feel at home throughout the trip.
Not forgetting the Communications Director of Shangri-La Rasa Sayang Resort & Spa's Suleiman Tunku Abdul Rahman and Fiona Lee for making all this possible.