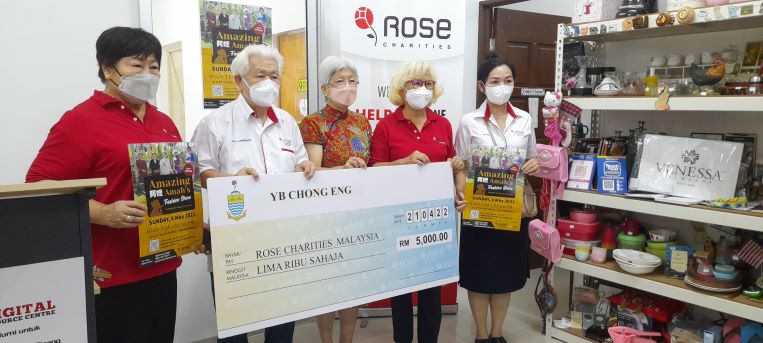 The Penang Rose Charities Association will be organising the "Amazing Amah's Fashion Show and hi tea.
The event will be held at the St Giles Wembley on May 8, 2022.
Proceeds from the show will go to help the Orang Asli community in Gerik to purchase solar panels and water filters.
The highlight will surely be the models who are from 60 years-old. The eldest being around 90.
State Exco for Social Development & Non-Islamic Affairs, Chong Eng also contributed RM5,000 towards the worthy cause.
She also topped up another RM2,000 towards the models performing for the show.
Penang Chief Minister YAB Chow Kon Yeow is also expected to make his presence at the show.
Meanwhile, the grandmothers are undergoing rigorous training sessions to prepare for the big day.
"I would like to commend Rose Charities for their exemplary role to keep elder citizens active and contribute towards society," added Chong Eng.
However, tickets for the show have all been sold out.
Present at the press conference earlier today was the Rose Charities Association chairman Dato Lawrence Cheah and committee members.