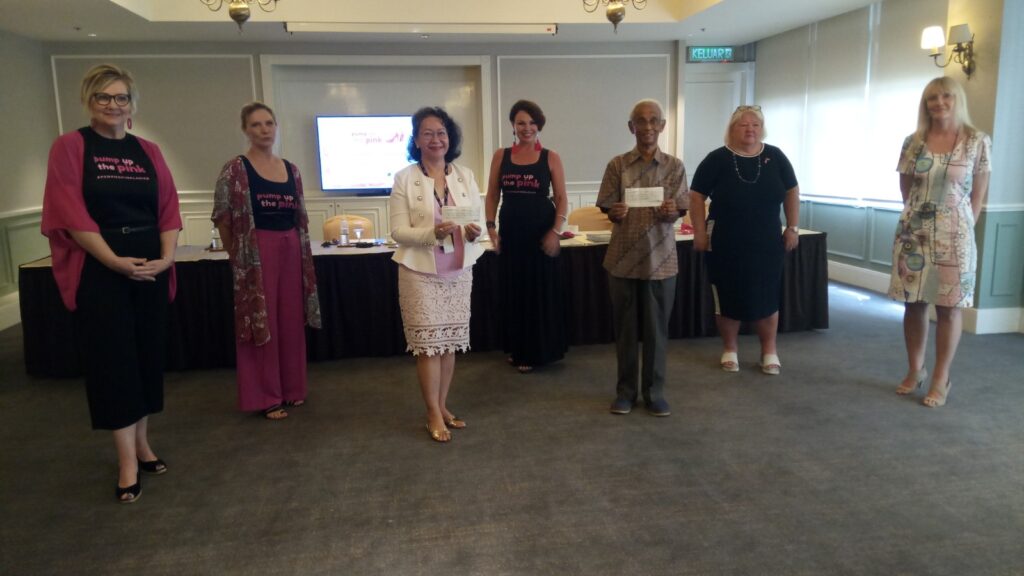 The highly commendable effort by the members of the Penang Irish Association (PIA) resulted in raising a whopping RM115,500 to benefit the Mount Miriam Cancer Hospital and Penang Hospice Society.
The fundraiser should be applauded even more when it was held during the Covid-19 restrictions, which nevertheless turned out to be a runaway success.
Their Penang Pink Ladies brunch gala was held on Oct 9, 2020 at the Eastern & Oriental Hotel grand ballroom with all the SOPs in place.
This time around, the PIA had organised their annual affair with their new theme "Pump Up The Pink" with lots of interesting activities to raise the funds.
Among them were the Mr Malaysia show, a fashion show featuring designs by Doubelwoot, Klein and Fine and Amee Philips, silent auction, tombola, raffle and fun live auction along with guest performer Alice Matias.
This year was the 12th edition of the Penang Pink Ladies gathering.
The trio credited to achieve this awesome feat are Susie Macmillan, Tiina Luckins, and Jennifer Sheppard who had volunteered to take over from Maggie Territt..Territt serves as the advisor now.
"This event is a celebration of hope, and personal stories are so important in keeping people connected with the cause," said Susie.
Meanwhile, Tiina added that fundraising is not possible without the support of the community as it has been a very tough year.
Representing Penang Hospice Society was Tan Sri Professor Raj D Hanarajan who is also the honorary secretary of the society.
"Your generosity has been overwhelming and PIA has been a strong pillar in the society. Your contribution will greatly help the terminally ill in our home.
"We need about RM1.2 million to RM1.3 million every year to support our activities as our patients cannot cope financially and emotionally," said Raj.
Representing the Mount Miriam Cancer Hospital was its chief executive officer Joan Lim-Choong.
Among the major donors were Boston Scientific, Amee Philips, Eastern & Oriental Hotel, PIA and the Wine Shop.