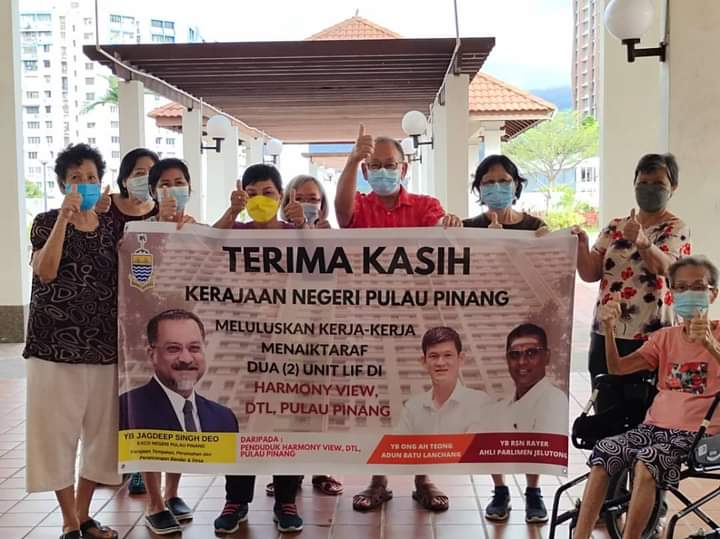 Residents in Harmony View and Taman Sri Penawar rejoiced when they received news of upgrading of the lifts at their apartments.
The much awaited news was brought by Penang State Exco for Housing, Local Government, Town and Country Planning Jagdeep Singh Deo who announced the initiative during an online press conference yesteray.
Also present was MP for Jelutong RSN Rayer and state assemblyman for Batu Lanchang Ong Ah Teong.
"We are indeed glad to announce the approval of the upgrading of five (5) lifts in two housing schemes in Batu Lanchang, namely Harmony View and Taman Sri Penawar at a cost of RM375,400.00 under our Tabung Penyelenggaraan Maksima 80 Pulau Pinang.
"The State Government will bear 80% of the cost which amounts to RM300,320.00. Surely the residents stand to enjoy a better standard of living among their community," said Jagdeep.
He also added that apart from ensuring adequate supply of affordable housing (138,041 units todate), the state will prioritise maintenance of eligible public, council and private housing schemes.
"To-date, 33,217 projects costing RM305.96 million have been completed. We will continue to assist the people of Penang in eligible housing schemes. It is hoped that the Federal Government will also assist, where we have already applied for an amount of RM134.76 million for 198 maintenance works," added Jagdeep.