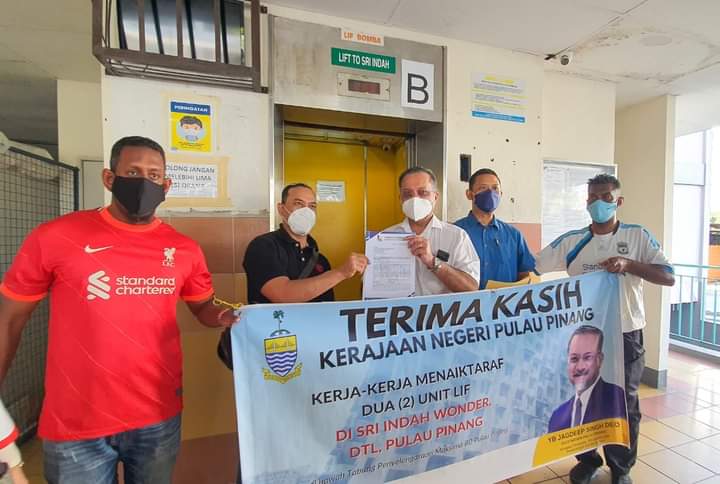 The hardship of residents, businesses and operators at the Sri Wonder Complex was finally resolved when the Penang state government approved the installation of two new lifts at the complex.
On hand was Stare Exco for Housing, Local Government, Town and Country Planning, Jagdeep Singh Deo to announce the good news.
"I am happy to be here at Sri Wonder Complex to announce yet another project of lift upgrading, at a cost of RM360,600 which the state will contribute 80% and the balance 20% will be contributed by myself as the state assemblyman and also by the Member of Parliament, RSN Rayer.
"This initiative is also part and parcel of our priority in the delivery of affordable housing, whereby, out of our target of 220,000 units to-date, we have reached 131,391 units," said Jagdeep.
He also added that the maintenance of public and eligible housing will continue to be given priority by the state government.
Jagdeep also disclosed that the state government has breached the 500 mark, with 528 projects approved which includes replacement and upgrading of lifts (316) and water tanks (139), roof replacements (31), repainting works (23) and various other projects (19) at a cost of RM293.98 million by the state government.
In the meantime, he also reminded all residents to follow all SOPs in view of the rising Covid-19 cases.