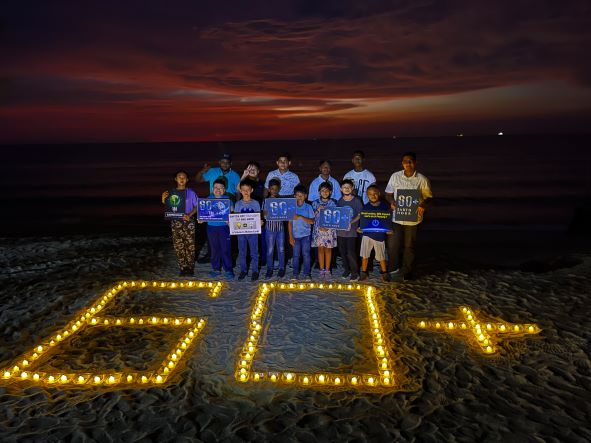 Joining millions of people across the world to observe Earth Hour, the Rasa Sayang Resort & Spa and the Golden Sands Resort did their bid to turn off unnecessary lights across both properties.
Only necessary lights were left on but were dimmed for an hour in public areas on Saturday March 25, 2023.
This saw gusts coming down to spend time outdoors, with some congregating in the gardens and others strolling along the beach to enjoy the sea breeze.
Also present were 20 children from Pertubohan Pustaka Komuniti Batu Feringgi (Batu Feringgi Community Library).
The special invitees and the hotel staff had fun assembling over 150 recycled plastic food containers with battery-powered lights, then arranging them in the figure of '60+' to mark the 60 minutes when communities across the world go dark as a gesture of solidarity with the planet and spreading a message of environmental conservation.