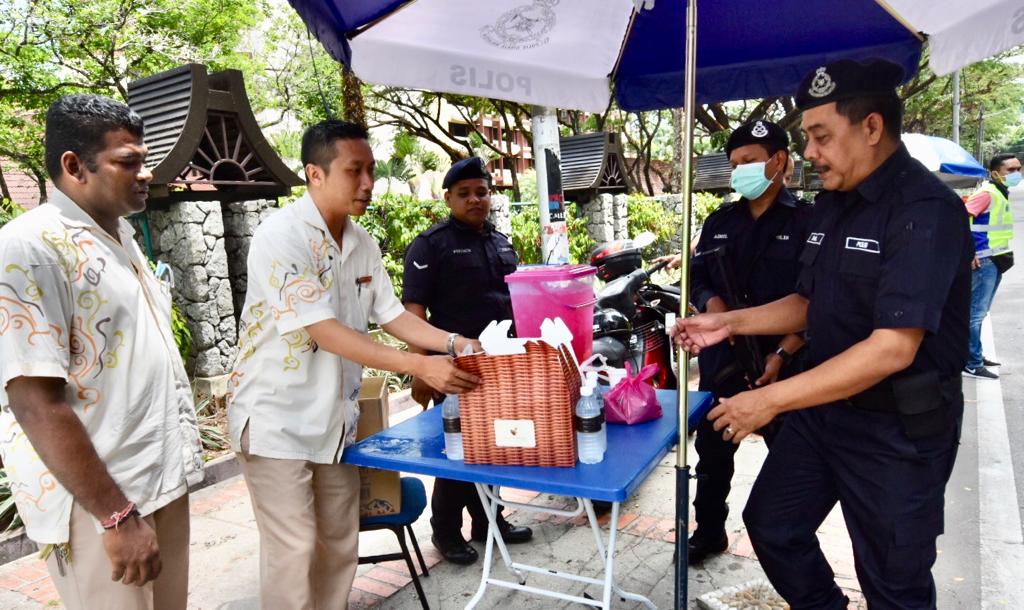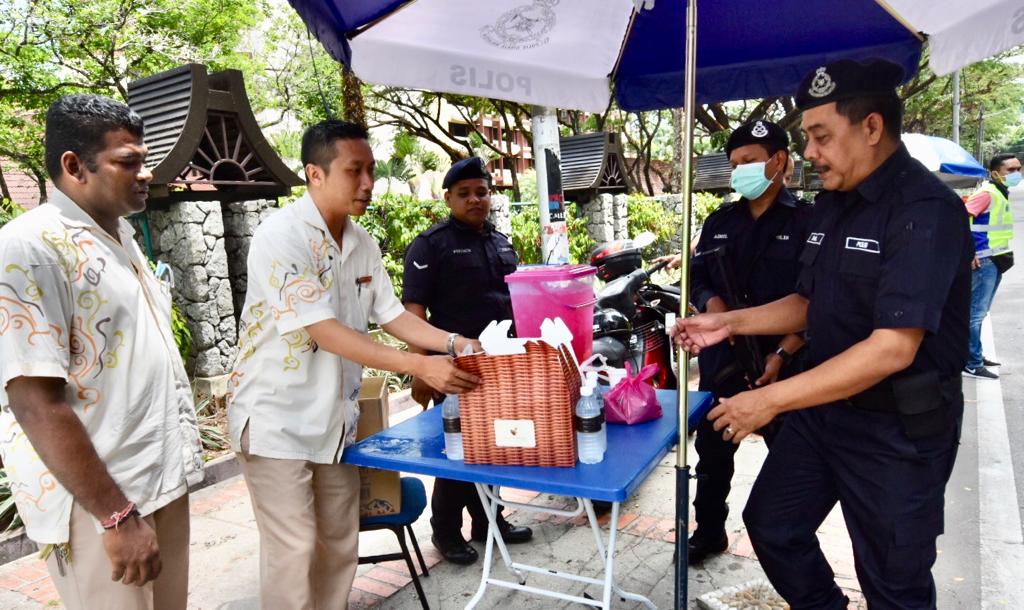 By V. Sivaji
With the Movement Control Order (MCO) in place, most of us are confined to the comforts of our homes.
Nevertheless, the uniformed personnel like the police and military personnel are on duty round the clock to enforce the order.
The morale of these personnel were recently boosted by staff of the Rasa Sayang Resort & Spa when they provided refreshments and lunch packs for those on duty near their vicinity.
The corporate social responsibility (CSR) project was their way of playing their in these trying times.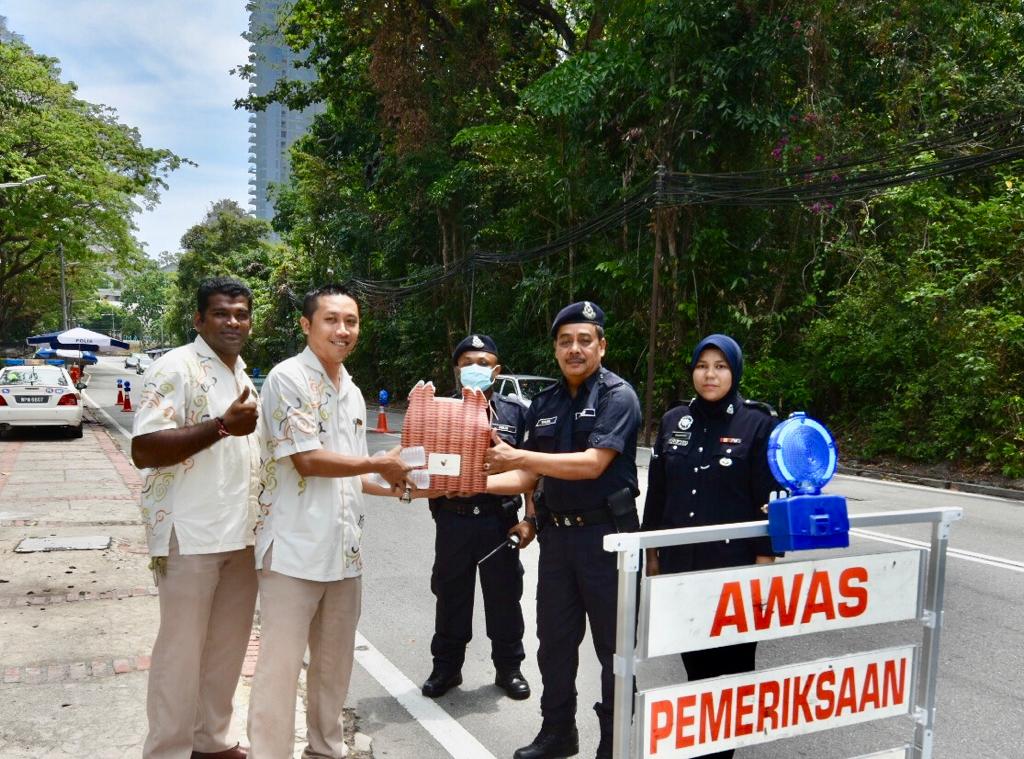 "Our colleagues at Rasa Sayang Resort & Spa thanked the Royal Malaysia Police and the armed forces for their hard work to control the Covid-19 spread with cold drinks and lunches at the Batu Feringgi roadblock.
"The resort also prepared packed dinners for the night duty officers.
"While the nation in on 2nd phase of MCO, the least we could do is provide these hardworking officers with a good meal," said Elaine Yue, General Manager of Shangri-La's Rasa Sayang Resort & Spa and Golden Sands Resort.