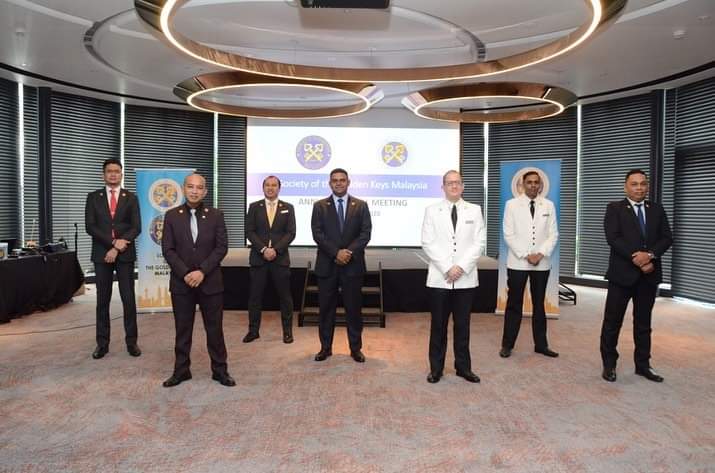 By V. Sivaji
The "Les Clefs d'Or" or Keys of Gold is a French term in the hospitality industry.
They are the symbol of an elite concierge organization of some 3,000 members world-wide. 
Most of them are employed at four and five-star hotels and resorts.
In Malaysia, nine new members were inducted to the glamorous list recently after some rigorous screening.
The award ceremony was held at the EQ Kuala Lumpur.
Among them are Malik Harwani from the Evergreen Laurel Hotel Penang, Jason Kevin from the G Hotel Penang,  Mizan A. Bayanoeddin from The Westin Langkawi Resort & Spa, Benedict Raj from The St. Regis Langkawi, Muhammad Aliff from Shangri La Kuala Lumpur , Premaananth from The Majestic Hotel Kuala Lumpur, Badrul Hisham from Marriott Putrajaya, Kumar Rathanan from EQ, KL and Felix Mueller from The Majestic Hotel Kuala Lumpur.
"It is a great honour to be recognised in this field after many years in the hospitality industry. I have been in the hospitality industry for the past 28 years.
"I am grateful to the board for choosing me to be inducted in the acclaimed fraternity," said an elated Malik to Penang Hyperlocal.
Meanwhile, Jason is also delighted to receive this recognition from his peers. It is the perfect Christmas present for him.
"Having risen from rank and file, there are no limits to our future goals, " he added.
Penang Hyperlocal wishes syabas to the newly induced members !