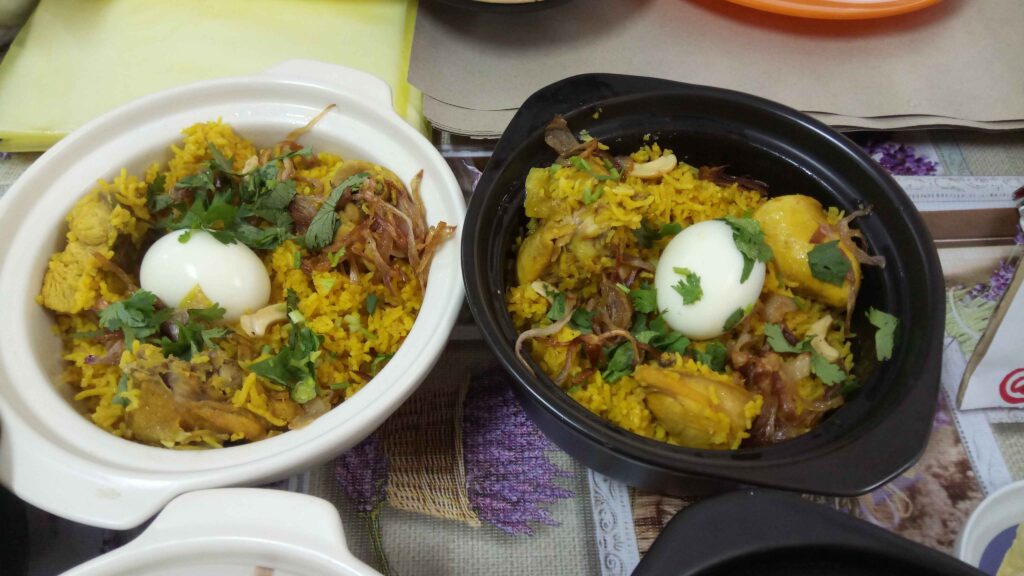 By V. Sivaji
Many scholars of history believe that the well liked biryani dish originated from Persia and was brought by the Mughals themselves.
Such is the long journey of the famed biryani.
The popular dish has now travelled far and wide to countries in the Middle East, Asia, Europe and Australasia.
Many fine dining restaurants serve this popular dish with their own twist to the recipe.
Here in Penang, lovers of biryani rice should not miss out on the latest addition to this tasty dish at the Arati Vilas Restaurant in Tanjong Tokong.
The popular neighbourhood restaurant has just added biryani rice served in special containers to keep the dish hot and piping when served.
"We have just purchased some of these special containers to serve the biryani to our guests.
"There is a selection of chicken, mutton or prawn with steaming biryani rice along with condiments and veggies.
Furthermore, we have our own secret ingredients for the spice mix and preparation," said Vengdas proprietor of the restaurant.
He also added that only a limited number of containers are prepared everyday so as to keep them fresh.
As such, guests are advised to come early enjoy the treat.
They are priced at RM15 per serving, the yummy dish is available or dine-in or takeaway.
Among the other favourites at the restaurant include roti canai, roti jala, bee hoon, nasi lemak, tosai, capati, toast bread and many more.
Call 016-211-3235 for reservations.