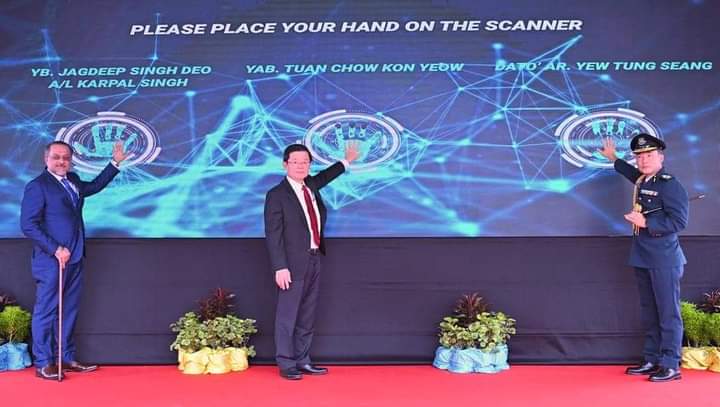 The sacrifices and dedication of the enforcement units of the Penang Island City Council and the Seberang Perai City Council were given due recognition by the Penang state government.
Present at a ceremony was the Penang Chief Minister himself, YAB Chow Kon Yeow along with the State Exco for Housing, Local Government, Town and Country Planning, YB Jagdeep Singh Deo.
Also present was Penang Mayor Dato Yew Tung Seand and council secretary A. Rajendran, Seberang Perai council mayor Rozali Mohamud and respective personnel.
"Kudos to all of our frontliners from both our city councils who have assisted and will continue to assist during the Covid-19 pandemic and now, the climate crisis.
"I am also glad to have the presence of my Chief Minister on this Enforcement Day to recognise their contribution.
"The dedication of the enforcement unit has been proven during the Covid-19 pandemic with more than 1.5 million checks conducted at public facilities to ensure compliance of SOP's by our frontliners.
"To this regard, we must also enhance our use in technology and digitalisation as a medium in our work," said Jagdeep.
To this regard, the state government has set a a target of 5,000 CCTV's to be installed in the nearest future, with 1,019 on the Island and 222 on the mainland now.
"We will also enhance our information operation centres (IOC) to analyse the data collected by these technologies," added Jagdeep in his address.
Meanwhile, Chow in congratulating the personnel, urge them to keep up the good work.
He also presented tokens of appreciation and posed with the council members for a photo session.