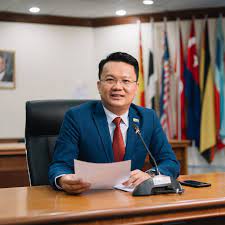 Penang is among the top destinations for local and foreign tourists, as such it embraces diversity and inclusiveness of all forms of culture, heritage and traditions.
In keeping with these virtues, it is also the hub and the intersection of Eastern and Western culture, Penang welcomes all well-known international artists to perform or hold concerts in Penang.
Penang State Exco for Tourism and Creative Economy, YB Yeoh Soon Hin was responding to the Federal Territories Minister Datuk Seri Shahidan Kassim's statement that the concerts in Kuala Lumpur will be reviewed for their suitability.
"We the organizers with open arms to have their live events moved from Kuala Lumpur to Penang.
"Penang is a place with inclusiveness and moderation, we welcome more artists and concert organisers to hold the live performance in the "Pearl of the Orient". said Yeoh in his press statement.
He also urged the minister from Barisan Nasional and PAS Youth to have a positive outlook on live entertainment, rather than canceling international shows on the grounds of religion as it will cause serious economic losses and simultaneously harm our image as a country of moderation.
'Music is a part of the creative economy and a catalyst to achieve sustainable development by gradually promoting social and economic development in today's society. The live entertainment industry not only spurned increased economic benefits, but it also formed a reciprocal relation with social and economic development of our country.'
Yeoh added that the music industry is already an economic driver and the inspiration for creativity, it can also stimulate tourism and the creative industry to develop further and promote economic recovery as the country moves to the endemic phase.
"Music has long existed in every known civilization, and it is believed that music reflects our very own history, culture and life. Even for a multicultural country like Malaysia, we have a very diverse musical heritage from different ethnic groups.'
"There are also many live concerts and events held in the Middle East countries such as UAE, Egypt, Jordan and including our neighbouring country, Indonesia," he added.
Yeoh stressed that we should not ignore the economic benefits from the live entertainment industry as there are endless opportunities for music in commercial use.
Restaurants, hotels, tourist attractions and cultural programs are generally playing music in the background, allowing tourists or visitors to feel relaxed and have a better overall travel experience.