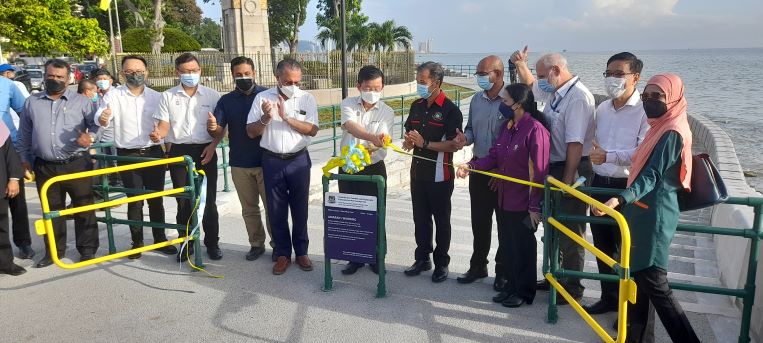 By V. Sivaji
Penang Chief Minister YAB Chow Kon Yeow officiated the RM12.9 million new seawall upgrading project at the Esplanade this morning.
The project is a joint venture between the Penang Island City Council, Think City and the George Town Conservation and Development Corporation (GTCDC).
Also present was the Member of Parliament for Bukit Bendera, YB Wong Hon Wai, State Exco for Housing, Local Government, Town and Country Planning, YB Jagdeep Singh Deo, state assemblyman for Pengkalan Kota, Danial Gooi, Komtar assemblyman, Teh Lai Heng.
Penang Island City Council Mayor Dato Yew Tung Seang, Engineer Rajendran, Think City's Hamdan Majeed along with consultants for the project and other councillors were also present.
"The North Sea Front Master Plan, the project consists of 14 projects at an overall cost of RM140 million. The mitigation project will help drain water to the sea.
The various components include the upgrading of Lebuh Light, the Town Hall, Dewan Sri Pinang, Fort Cornwallis among others.
"The new features at this project includes the promenade with green features, the 570 metre walkway and other recreational facilities," said Chow in his speech adding that the project will benefit Penangites and also all Malaysians.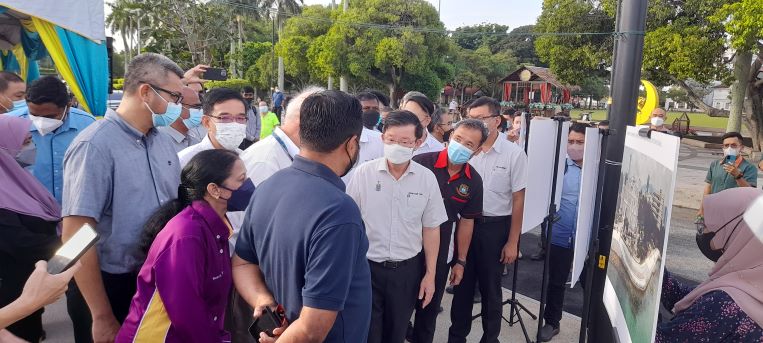 He also congratulated the Penang Island City council for completing the project despite delays and the Covid-19 pandemic.
He also did a walkabout of the promenade accompanied by VIP guests and also posed for photographs.