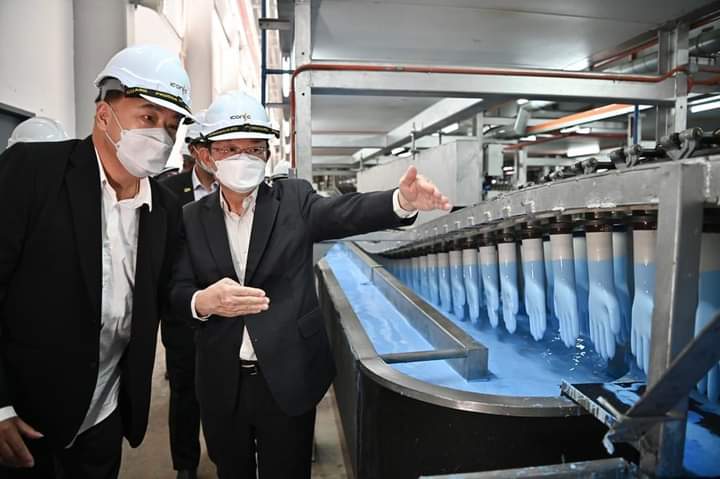 Penang Chief Minister Chow Kon Yeow officiated the opening of the Iconic Worldwide Berhad's RM200 million manufacturing plant in the Batu Kawan Industrial Park (BKIP).
The new plant called Iconic Medicare Sdn Bhd will manufacture gloves and face masks on the 5.5 acres premises.
In his speech, Chow noted that the new facility is 80 per cent automated, thereby, minimising the operational costs for long-term business sustainability.
Present was Iconic Worldwide Berhad executive director James Tan Cho Chia, State Exco for Youth and Sports, Soon Lip Chee, Bukit Tambun assemblyman Goh Choon Aik, Jawi assemblyman Jason H'ng Mooi Lye, InvestPenang chief executive officer Datuk Loo Lee Lian and Iconic Worldwide Berhad managing director Datuk Tan Kean Tet.
The company also donated 100,000 pieces of face masks and 100,000 of medical grade gloves to the Penang government as part of its corporate social responsibility.
Chow also commended the company for aiming to become world's fifth largest glove maker in time to come.