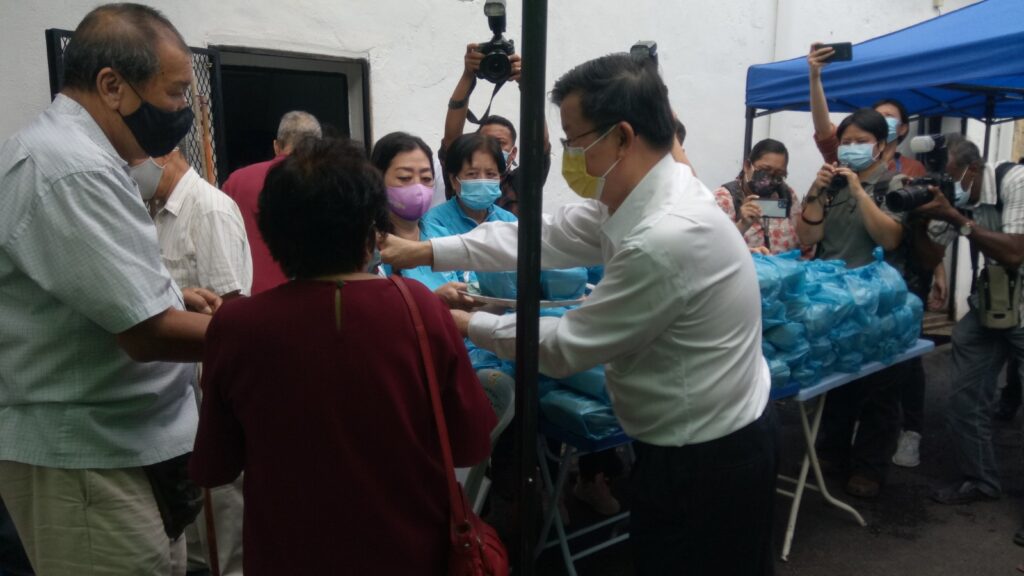 By V. Sivaji
Penang Chief Minister, Chow Kon Yeow, "turun padang" to meet and distribute food aid to the needy and underprivileged in the Chulia Street area.
The event was organised by the Pusat Kawan (Kawan Soup Kitchen) which is located along Lebuh Klang here.
Also present were the main organisers of the food aid programme, Lily Wong and Lily Oh.
"We would like to thank all of the donors to make this event a success. It is timely that the food aid can help the underprivileged during these testing times," said Wong.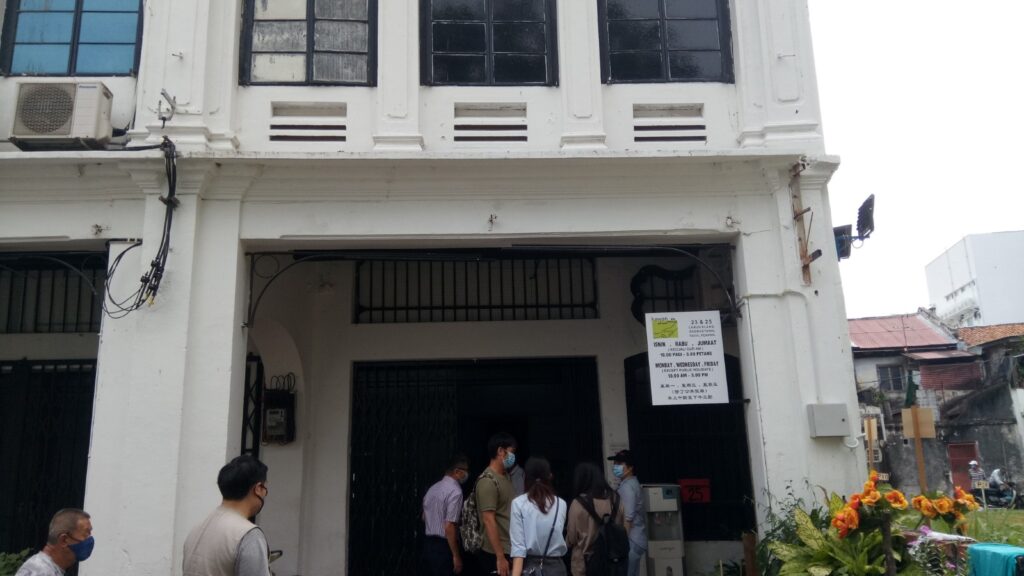 Meanwhile, Chow added that it is a great way to start the New Year.
"I would like to congratulate Pusat Kawan for giving out the food items for those in need in this area," he said adding they will continue to reach out to the deserving community.
Some 200 plus food parcels, face masks along with sanitizers were given out.
During the press conference, Chow said that Penang presently has two centres for low risk Covid-19 cases.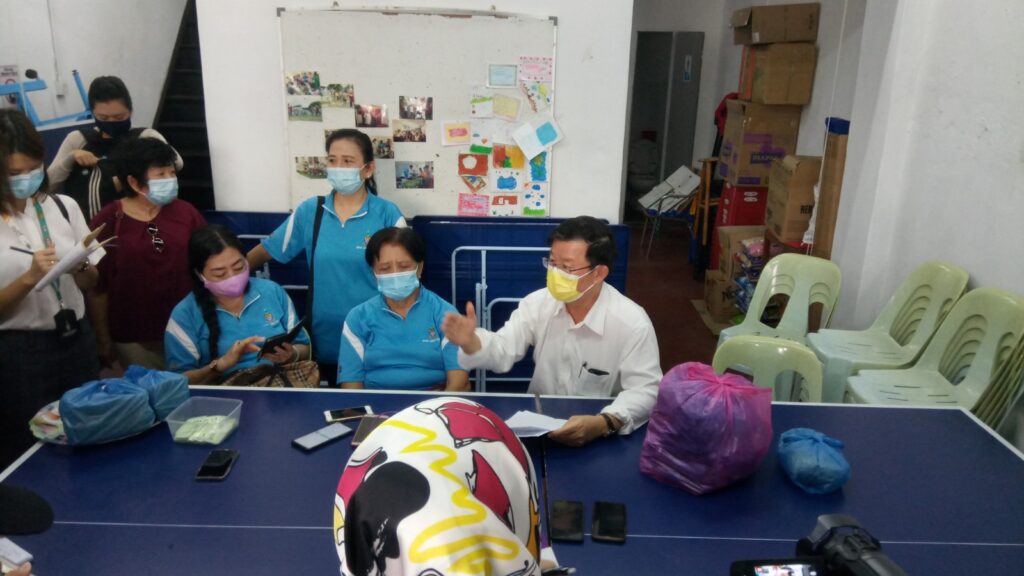 "One is at Kompleks Penyayang and another is at Kompleks Sukan Balik Pulau with 190 and 432 beds respectively.
"Due to stringent screening, we are tracing more Covid-19 cases in the state of late.
"We will be having a state level meeting tomorrow (Jan 5, 2021) to discuss the need and identify for more low risk centres to be set-up in the state.