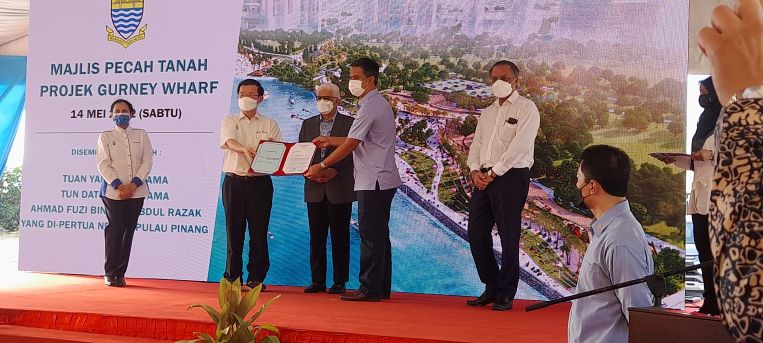 Penang Governor Tun Ahmad Fuzi Abdul Razak performed the ground breaking ceremony for the Gurney Wharf project this morning.
Present was Penang Chief Minister YAB Chow Kon Yeow, State Exco for Housing, Local Government, Town and Country Planning Jagdeep Singh Deo, CM 1 Dato Ahmad Zakiyuddin Abd Rahman, CM 2 Prof Dr P. Ramasamy, MP for Bagan Lim and state assemblyman for Air Putih, Guan Eng and MP for Bukit Bendera Wong Hon Wai.
Also in attendance were other state excos, state assemblymen, Penang Mayor Dato Yew Tung Seang, MBPP Secretary Rajendran, MBPP councillors and contractors.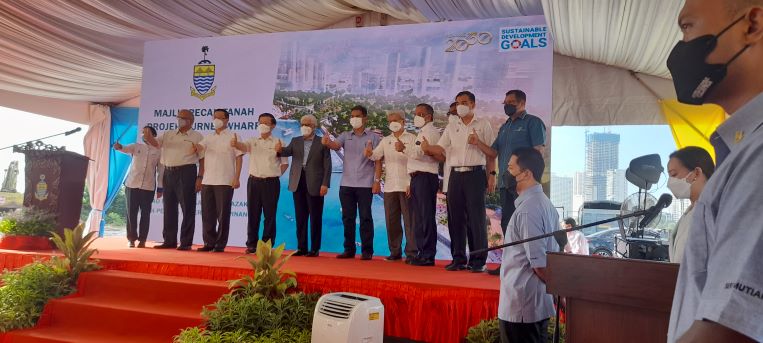 "This project for the people of Penang will consist of green areas with components like a hawker centre, food and beverage outlets, man-made beach, water garden, water taxi, green areas and other features.
"The area measuring 100 acres will a recreation area for the benefit of the public is in line with our green and smart state initiatives," said Jagdeep in his speech.
He also added that despite the project faced objections in reclaiming the land at the initial stage, after several rounds of engagement with stakeholders, their input was also taken into consideration.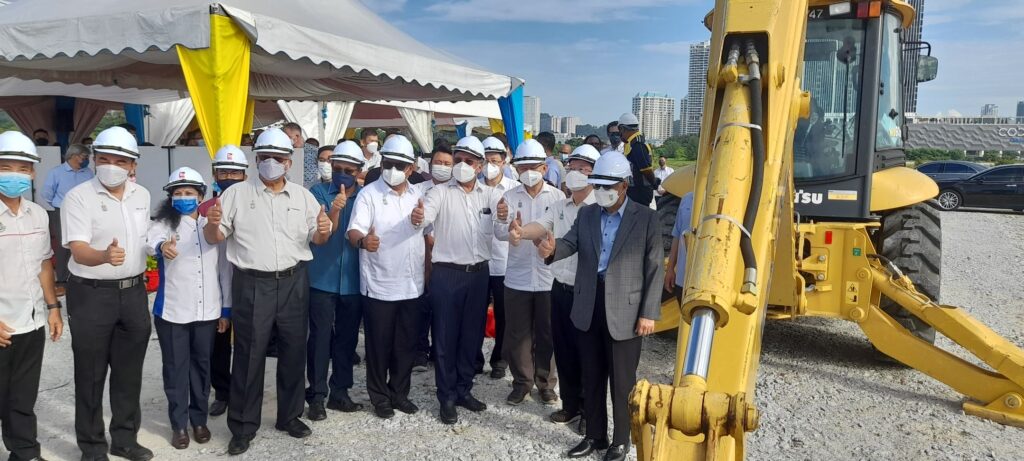 Meanwhile, Chow added that the state government understands the need to take care of the environment and marine life. As such, the stakeholders' engagement was vital in making the project a success.
"We have overcome many hurdles to make this project a reality. We will call for an open tender to appoint the contractors for this project," said Chow.
He also emphasized that the project will be completed in early 2025 to benefit Penangites.