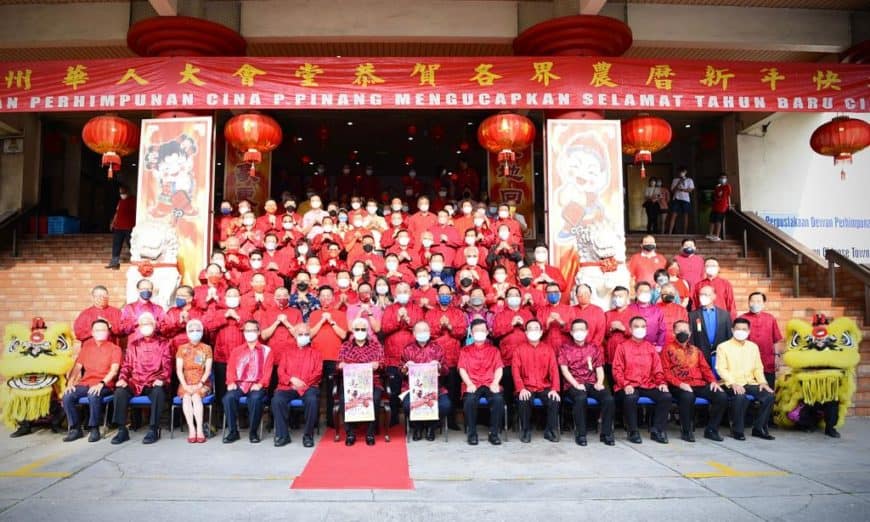 The Penang Chinese Town Hall held its Chinese New Year celebrations in a grand ceremony.
Present was Penang Governor Tun Ahmad Fuzi Abdul Razak who was attending the occasion for the very first time.
Also present was Penang Chief Minister Chow Kon Yeow accompanied by several state exco members.
Among them were the State Exco for Non-Islamic Religious Affairs and Social Development Chong Eng, state Entrepreneurial Development, State Exco for Trade and Industry, Datuk Abdul Halim Hussain, State Exco for Tourism and Creative Economy, Yeoh Soon Hin and State Exco for Youth and Sports, Soon Lip Chee.
Also present was Sungai Pinang assemblyman Lim Siew Khim, Pengkalan Kota assemblyman Daniel Gooi and Pulau Tikus assemblyman Chris Lee.
Lending support was the Chinese Consul General in Penang Lu Shiwei and Penang Legislative Assembly Speaker Datuk Law Choo Kiang.
A grand lion dance ceremony welcomed the guests and a group photo session was held to mark the gathering.
Penang Chinese Town Hall chairman, Datuk Seri Khor Teng How presented his speech touching on Chinese organisations to oppose all kinds of extremism, so that the people can coexist harmoniously in the country and become prosperous.
He also thanked the governor and Chief Minister for making time to attend the event.
Chow in his remarks wished all gathered a Happy Chinese New Year and the Year of the Tiger.
He stressed the importance of returning to the normal atmosphere and reminded all to follow SOPs.
The event also saw traditional performance and cultural shows.