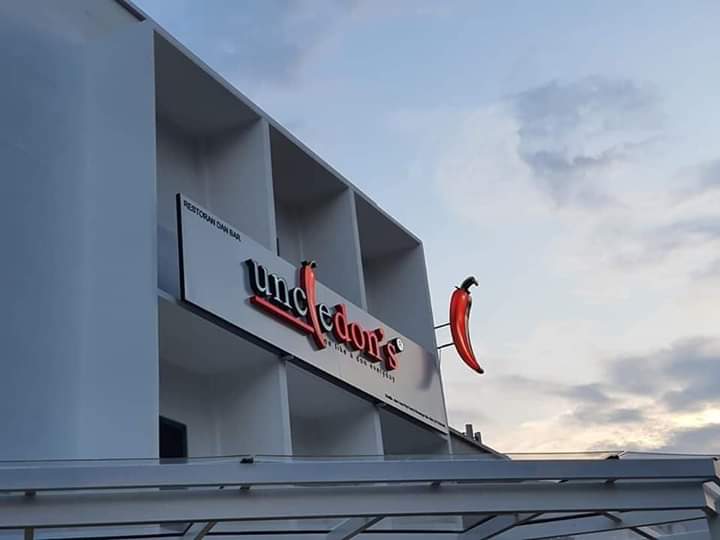 By V. Sivaji
With their slogan, "Dine like a Don Everyday" the newly opened Uncledon's outlet in Ipoh will surely be a crowd puller for the "Ipoh Taikos" for a night out.
The locally inspired restaurant chain has a fusion of local and western dishes with complete bar facilities.
Be it a family lunch or dinner, or even groups to celebrate birthdays, anniversaries or even for individual diners, they cater for all segments of the community.
Founder and CEO Ian Ong is confident that their outlet will do well as they offer more than 100 items on their menu that are priced very affordably and served in the comfort of a cozy ambience.
"This is our 20th outlet since we started our first outlet in SS2 in Petaling Jaya back in September 2015.
"Our target and focus is food first, but we also do cater for those who enjoy alcoholic beverages. Among our signature dishes include pizzas, burgers, nachos, devil's curry and many more.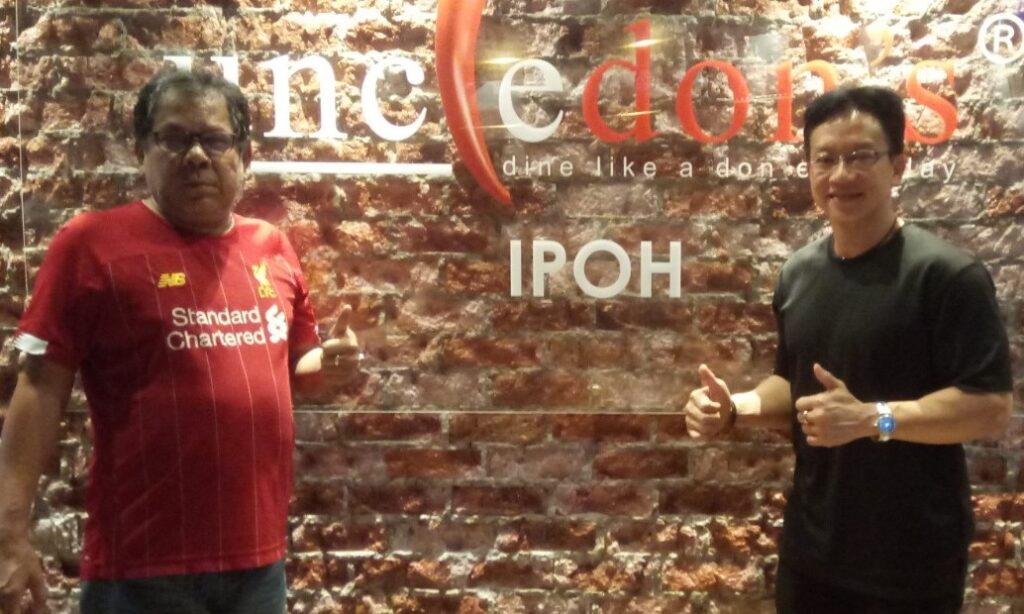 Also present at the opening was his co-founders Don Daniel Theseira, Jahnel Aguaron and director, Atkins Risha Abraham.
"We take pride that everything on our menu is developed from scratch from our central kitchen.
"Although we had planned to open this outlet much earlier, the Covid-19 pandemic lockdown delayed our plans.
"Nevertheless, we are happy to have opened in Ipoh despite many advising us against it being one of the most challenging of locations.
"We also create many job opportunities for locals, generate huge traffic volume and contribute positively to the country's Gross Domestic Product. We encourage those keen to take up a career in the food and beverage industry to learn and grow with us," said Ong in an exclusive interview with Where2lifestylemagazine.com.
He also added that Uncle Don's will be opening another new outlet in Seremban in the next few days.
"Looking back during the MCO, it offered us a chance to rethink our business model and further improve on our operations by emphasizing on efficiency. We did not retrench any staff but rather, retrained them in positions involving food delivery to help generate revenue during the lockdown. This earned our establishment the Best Takeaway Food by Restaurant Gurus 2020.
"Our plan is to have 30 to 40 outlets by 2021 and in the meantime, I would like to add that I am glad to have met Don Daniel and to have forged a formidable working relationship with him," added Ong.
Todate they have been recognised in the industry with accolades which include The BrandLaureate SMEs BestBrands 2018-2019, The BrandLaureate Brand of the Decade 2019-2020, Golden Bull Award 2020,
Lux Life's Most Successful F&B Enterprise in South East Asia & Best Casual Restaurant Chain in Malaysia.
By 2022, they hope to make their presence felt on the international scene. They are already trademark registered in Singapore, Australia, Thailand and China, with many more to come.
In the meantime, those interested to join or take up careers in the Uncledon's group can call +6016-2244966 for further details and information.