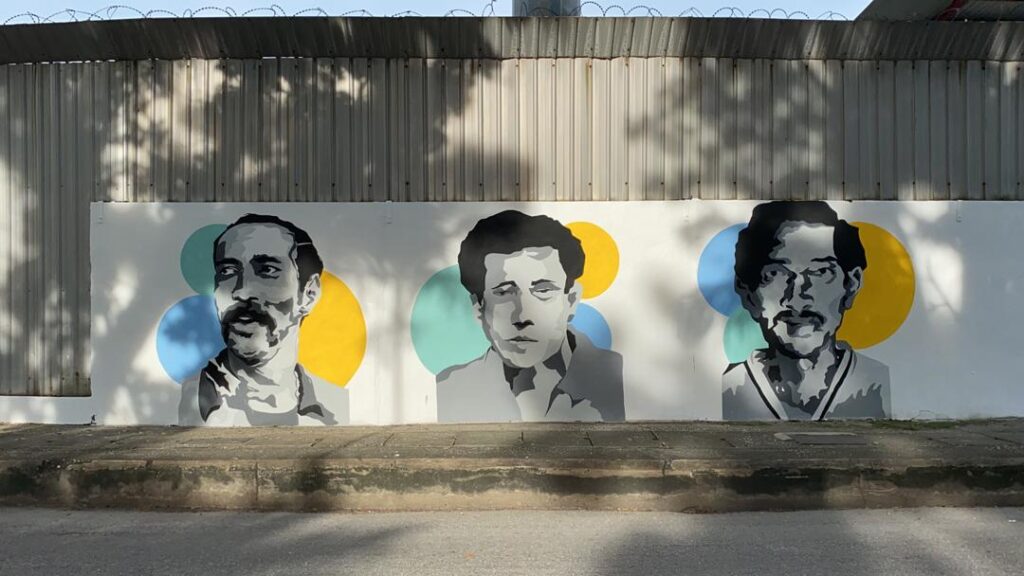 This is going to be the next mural attraction in Georgetown, Penang.
The images of former football greats of the state are being drawn to be immortalized on the walls of the Penang City Stadium.
Among the murals are those of Ali Bakar, Shukor Salleh, Namat Abdullah, M. Kuppan, Faiz Subri, Pang Siang Hock .
The murals are being drawn by local artist Mohd Azmi Mohd Hussin who hopes to finish the final touches by this week.
Penang City Council commissioned him to carry out the well deserved work.
So, next time you are in the Datuk Keramat area, go check it out.