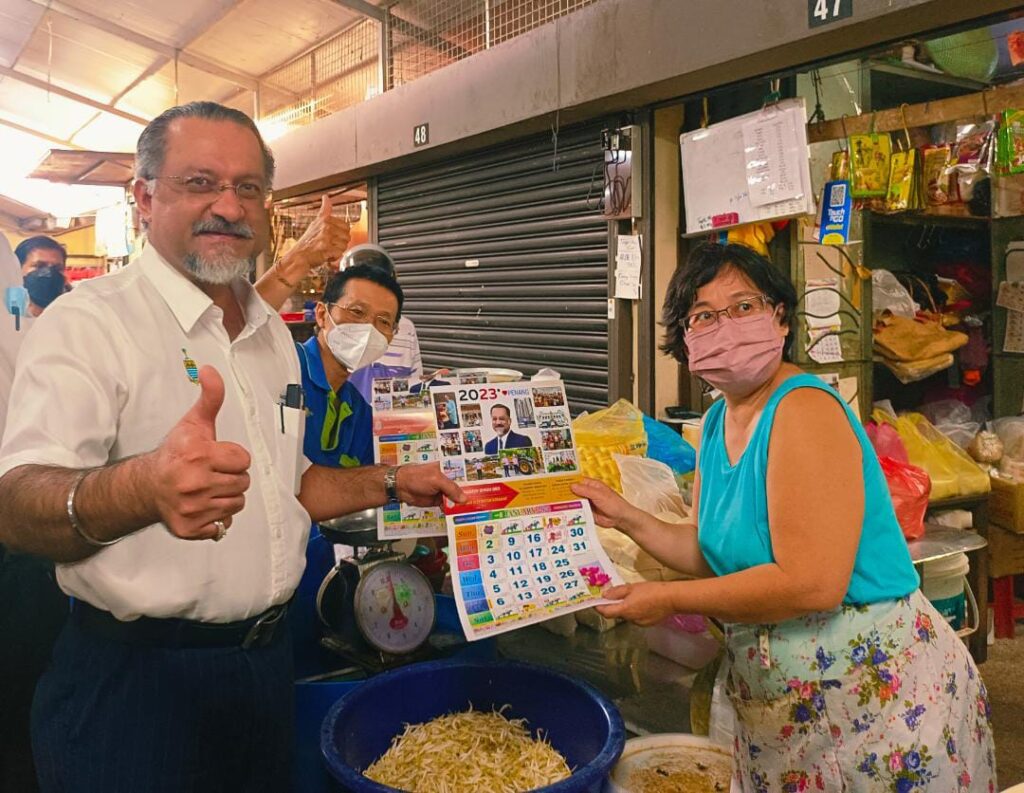 Penangites can look forward to seeing more affordable homes being delivered to them by the state government.
This assurance was given by the State Exco for Housing, Local Government, Town and Country Planning, YB Jagdeep Singh Deo.
He was speaking at the Taman Free School and Taman Kuantan Road market where he was on a walkabout and also presented calendars for 2023.
"To-date, we have delivered some 140,395 affordable homes under the Penang Housing Board.
"Despite the scarcity of land in Penang We have worked hard to achieve these numbers for the people of Penang.
"We will also focus on urban regeneration which we have been planning and which now will be executed.
"So far, five sites have been identified thus far with two of them at advanced stages, mainly at Mahsuri, Bayan Lepas and Taman Free School.
"Urban regeneration is extremely important as not only will residents be given bigger and better facilities but we will also have extra affordable home units to disperse to Penangites," added Jagdeep.
In the meantime, he also wished everyone a Happy New Year.
Lending support at the gathering was the Member of Parliament for Jelutong YB RSN Rayer, Penang Island City Council secretary, engineer A. Rajendran and Datin S. Bharathi from The Chief Minister Incorporated (CMI).