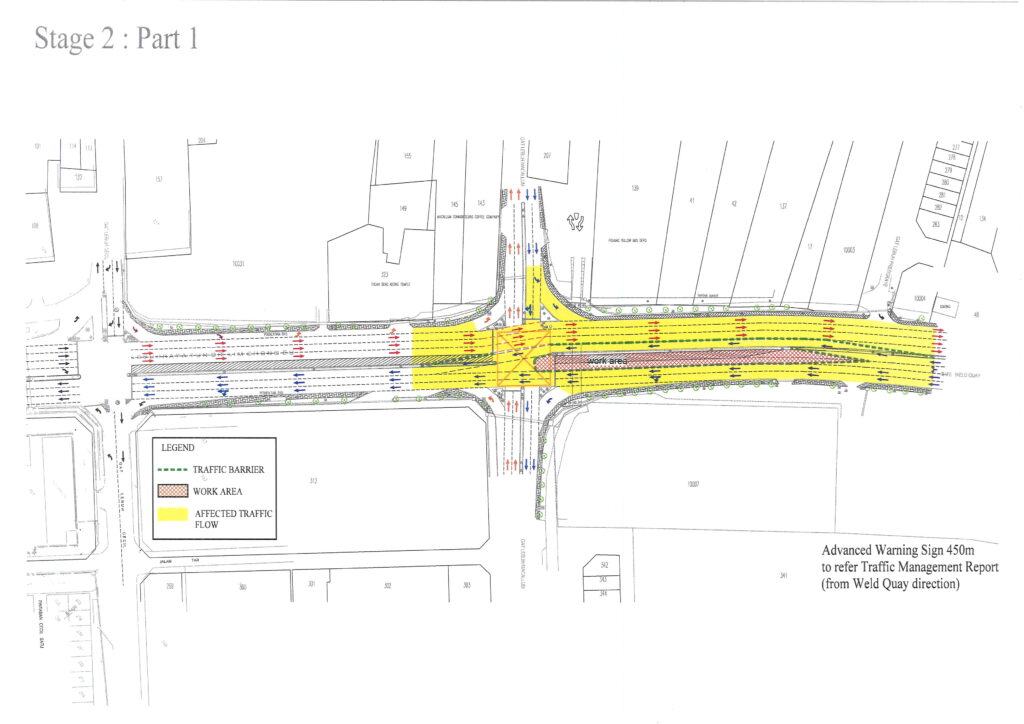 Motorists using the Tun Dr. Lim Chong Eu Expressway take note.
Further to the on-going road upgrading works being carried out at the interchange at Macallum, Georgetown, the works will enter Stage 2 from Monday, Jan 11, 2021.
Stage 2 works will lead to partial closure of traffic lanes and diversion heading towards Penang Bridge from Jan 11.
This will involve traffic diversions at Macallum Interchange of the Tun Dr. Lim Chong Eu Expressway.
This is to facilitate upgrading works which will be carried out by Jelutong Development Sdn. Bhd.
The works which are scheduled to be carried out in several stages over a period of three (3) months will have minimal impact on the traffic flow, commencing from 30th November 2020.
During this period, works will be carried out to excavate parts of the carriageway in order to lay approach precast slabs for the existing underground pipe services, before finally making good the carriageway.
The upgrading works are in line with the directive by the Penang Island City Council (Majlis Bandaraya Pulau Pinang).