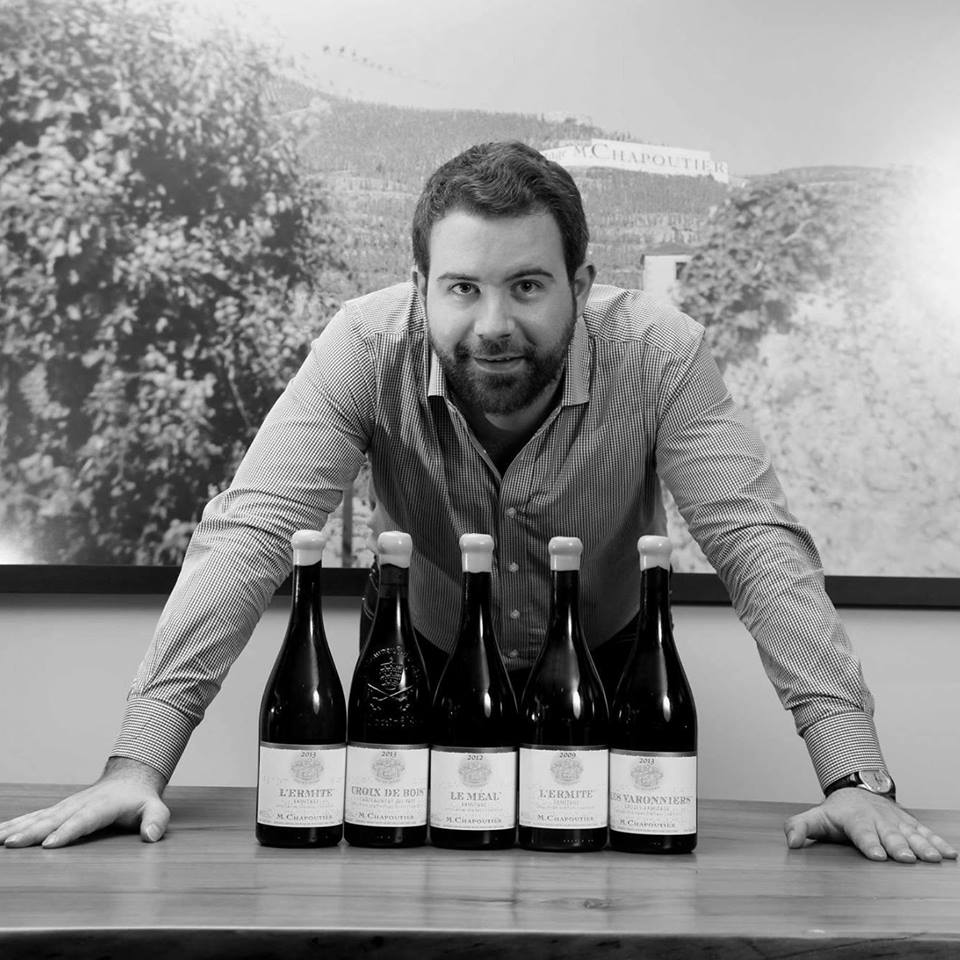 This time around, Penang Hyperlocal had a chance to sit down with Edouard Payot who is the Export Director – Southern Europe, Africa, Middle-East, Indian Ocean & Asia-Pacific and Global Travel Retail Director for renowned French wine – M. Chapoutier.
We caught up with him at the Angsana Teluk Bahang, Penang "Wine & Dine" session recently.
For the uninitiated, M. Chapoutier produces wine from appellations across the Rhône region, but it is typically their top Hermitage wines, both red and white, that receive the most attention and accolades.
Chapoutier's wine labels are distinctive because of their inclusion of braille writing on all labels since 1996
The history of fine wine in the Rhône region can be traced back to 1808.
Q) What is your scope of work?
A) I am managing sales across a vast region for Chapoutier so my work involves promoting the M. Chapoutier brand and meeting people.
Q) Which part of France do you hail from ?
A) My home town is from the French Alps.
Q) Which countries have you travelled post pandemic?
A) Firstly, it is Korea which is our biggest booming market along with Singapore and Japan. The rest of South East Asia is recovering very fast, notably Thailand, Vietnam and of course Malaysia
Q) What are the new products from M. Chapoutier ?
A) We have launched a beautiful IGP Viognier recently in Malaysia as well as our two new Marius 'Avenue de la Gare' in IGP also: 1 wine 100% Marsanne and 1 100% Syrah – tribute to the Chapoutier family's 4th generation – Marius Chapoutier.
Q) What is unique about the M. Chapoutier brand?
A) It is a mix of tradition and modernity. A will to craft wines for everyone and every budget from a daily wine to very high-end and collectible bottles. Our focus on biodynamic and sustainability. We are also the only wine company to use braille labels.
Q) Who are your clients mainly ?
A) Mostly B2B: hotels, restaurants as well as corporations. We deal with private clients in France via our website and cellar door and on export markets via our distributors like AsiaEuro for example but we also try to be close to the restaurateurs & hoteliers as they are the ones conveying our messages and pushing for food & wine matching.
Q) Do you have any hobbies or pastimes?
A) Yes, of course. I collect records (vinyls), I love travelling and reading.
Q) What is your favourite holiday destination?
A) That's a tough one! I would say it has to be close to a wine region so Cape Town or San Francisco would be two places I love going.
Q) Any other information you might want to share ?
A) Probably a few words to say that we're very happy that the pandemic is gone and that – in our business – which is really a people's business, it" so good to be back travelling and meeting people like you!
Penang Hyperlocal wishes to say "Sante" to all wine drinkers