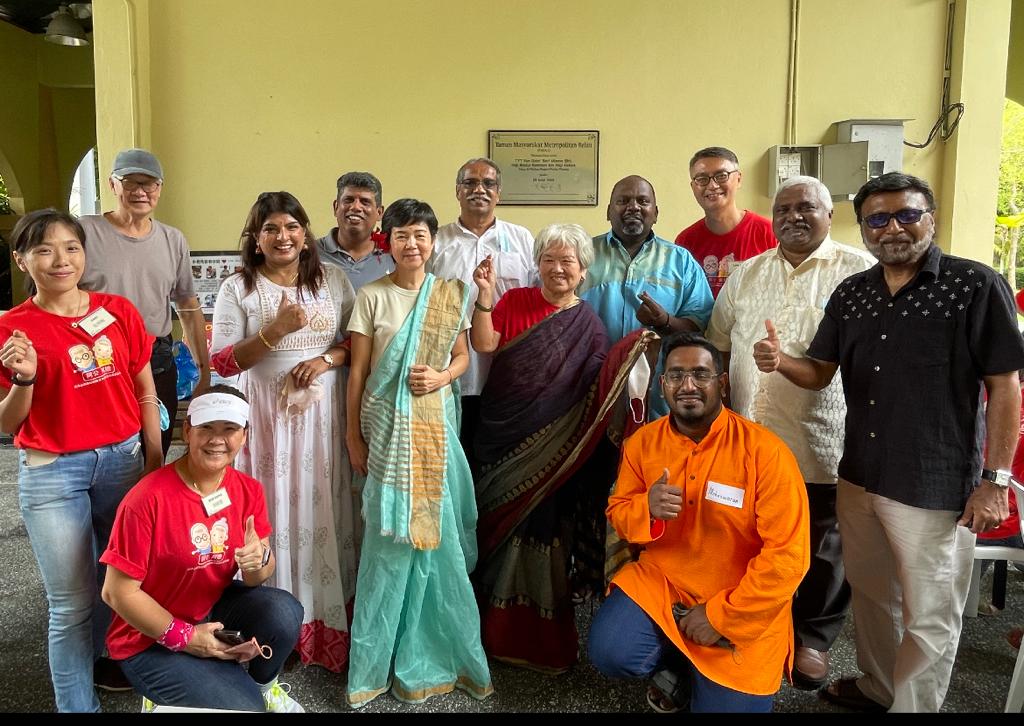 Participants from all races took part in a Deepavali Rangoli Kolam Decoration Workshop held at Taman Metropolitan Relau in Penang recently.
There was even a participant from China at the workshop. In all, about 30 participants took part in the event.
The meaningful event was organised by Penang Hindu Association (PHA )and the Positive Silver Age Association (PSAA).
The gathering was also supported by the Penang Island City Council for its initiatives to host events for the elderly at Taman Metropolitan.
Other highlights at the session was the cultural event highlighting the Indian traditional art of Kolam decoration, Henna body art as well as the art of tying a saree.
The senior citizens had a great time along with other guests who took part at the gathering.
The demonstration and workshop on Kolam was conducted in English by Ms.R.Poong Kodi.
All of the participants enjoyed the demonstration and workshop sessions and took active part in the sessions.
They especially enjoyed the saree tying and took as many photographs in their sarees with their family and friends.
They also participated in the henna (mehndi) body art drawing and designing intriguing designs on their hands.
Such gatherings are hosted for the Relau community on the first Sunday of every month from 9am to 12pm.