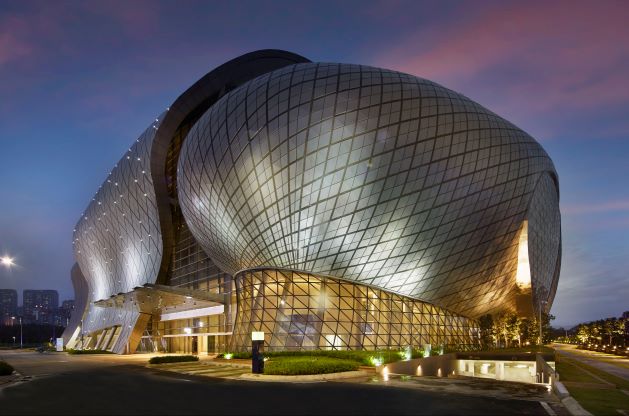 The Malaysian Association of Tour and Travel Agents (MATTA) has announced that the MATTA Fair 2023 will be held on March 17-19, 2023, at a new venue at Malaysia International Trade and Exhibition Centre (MITEC) in Kuala Lumpur.
This event is not only going to be larger than previous years, but it will also feature more exciting destinations.
MITEC was established so that it could cater to the ever-increasing requirements of the MICE (Meetings, Incentives, Conferences, and Exhibitions) sector. MITEC's modern corporate philosophy is closely aligned with its vision to see Malaysia become the leading MICE destination in the Southeast Asia region. Malaysia is currently positioned as an economic catalyst and the Gateway to Southeast Asia.
MITEC's vision is to see Malaysia become the leading MICE destination in the region. The Venue is a game changer in the business events industry. It gives Malaysia the capability to compete and meet the demand in new growing markets, including regional and international exhibitions, in particular the market for "mega-exhibitions," which will attract over 100,000 visitors and conferences or conventions with between 200 and 20,000 delegates.
Over 52,000 square meters of purpose-built exhibition space and triple volume display halls with endless possibilities are available at the Malaysia International Trade and Exhibition Centre (MITEC), which is positioned as an economic catalyst and the Gateway to Southeast Asia. The venue is the largest trade and exposition center in Malaysia and the third largest MICE venue in the Southeast Asia region. MICE stands for "meetings, incentives, conferences and exhibitions."
The tourism and leisure business has been one of the most severely impacted by the tourism impacts of COVID-19 and is among the most affected industries on a global scale. It was estimated that the leisure and domestic tourism sectors lost a combined total of 2.86 trillion US dollars, which is equivalent to a loss of revenue of more than fifty percent.
Last September, World Trade Centre Kuala Lumpur (WTC) hosted the relaunch of MATTA Fair in the post-COVID19 transitional period. The fact that the exhibition space on the other side of the river is no longer available makes it difficult for us to continue there. In addition, even if it were still available, we were unable to expand to fulfil the needs of our members and other exhibitors; thus, the move to MITEC.
The 52nd MATTA Fair will be held at MITEC in March 2023, and it will occupy the entire facility, which includes all three exhibition levels or floors. As a result, it will take up almost 37,000 meters of area in which exhibitors can display their products. The MATTA FAIR will set a new record for its size with this event.
The World Travel and Tourism Council (WTTC) expects that the global travel and tourism sectors will recover to the levels they were at before the pandemic in the year 2023 and expand at a rate that will be faster than the growth of the world gross domestic product (GDP).
It is anticipated that the industry will achieve an annual average growth rate of 5.8% between the years 2022 and 2032, compared to the expansion of 2.7% in the global GDP, and that it will create 126 million new employment. It is expected that the recovery will be so impressive that it will recover in a very robust manner. The reopening of China is a necessary condition for this to take place, and China has actually reopened as of late.
Thus, the relocation of MATTA FAIR to MITEC is not only appropriate but also conducive to its future expansion.
WHAT'S NEW @ MATTA FAIR
SAUDI ARABIA is the up-and-coming player in this game. It is now one of our featured destinations to visit. It is a destination not just for Muslims and a destination for Umrah and Hajj (Pilgrimage) only, but it is now a destination for everyone. In addition, with the advent of a tourist visa that is valid for an entire year with multiple entries and with Malaysia being one of the few privileged countries to have been selected/offered, Malaysians should not pass up the opportunity to take advantage of this.
We are delighted to welcome SAUDI TOURISM as their new destination.
As customary, Matta has a number of generous sponsors and partners, and are glad to announce them: Tourism Philippines as Gold Sponsor, Tourism Perak as Malaysia Featured Destination and Taiwan Tourism as Asia's Featured Destination
As for Partners, they are: Malaysia Aviation Group as Official Airlines Partner, Royal Caribbean International as Cruise Partner and AmLeisure Media as Media Partner.
There are also a greater variety of food options and sufficient space for everyone.