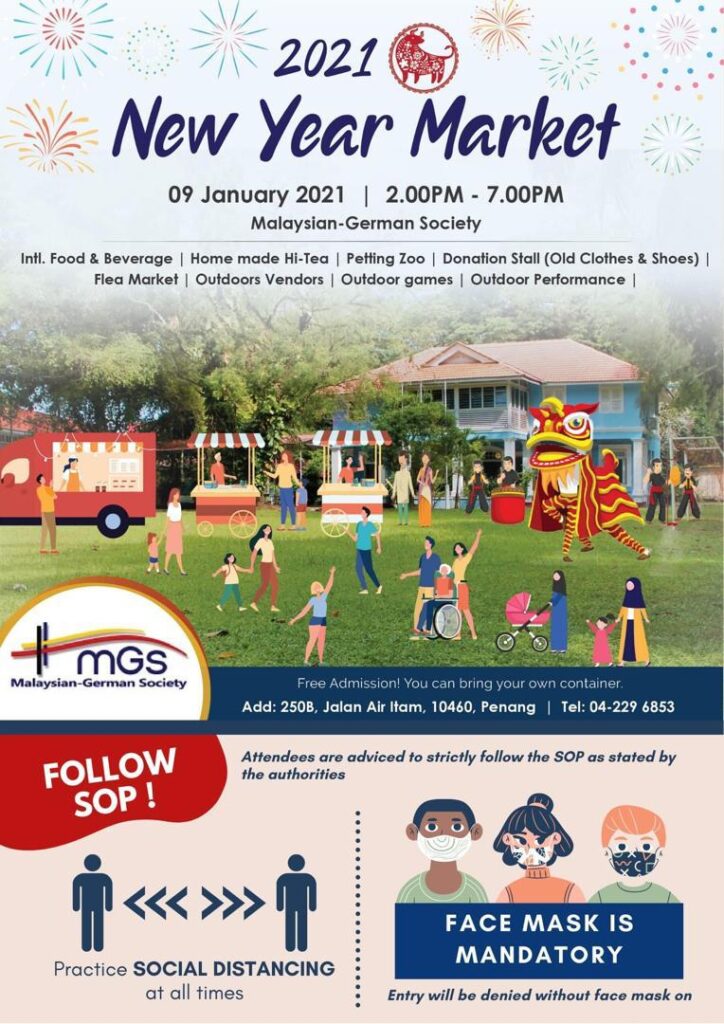 The Malaysian-German Society is holding its New Year Market on Saturday, Jan 9, 2021 from 2pm to 7pm.
For a start, all standard operating procedures (SOP) must be strictly observed.
This includes practicing social distancing at all times, wearing face masks at all times and sanitizing their hands.
Those found not wearing face masks will be denied entry.
Among the highlights at the gathering include the showcase of an international food & beverage, home made hi-tea, petting zoo, donation stall (old clothes and shoes), flea market, outdoor vendors, outdoor games and outdoor performance. 
The MGS is located at 250B, Jalan Air Itam, 10460, Penang.
Admission is free. Call 04-229-6853 for more details.