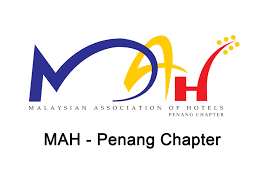 There may be "light at the end of the tunnel" for the labour shortage woes in the hospitality industry in Penang.
As soon as next month, foreign workers may come in to take up jobs in the industry.
The Malaysian Association of Hotels (MAH Penang Chapter) chairman Tony Goh said that they identified a foreign worker supplier who can bring in the workers from Nepal.
"So far, a total of 11 hotels have indicated their interest to take up these workers. The workers will come in handy for tasks in the laundry, housekeeping and stewarding departments.
"With this development, as far as MAH Penang is concerned, we have moved forward to overcome this issue," said Goh to Penang Hyperlocal.
He also added that MAH Penang has been in consultation with State Exco for Tourism and Creative Economy YB Yeoh Soon Hin and MAH national vice president Dato Khoo Boo Lim to find solutions to overcome this matter.
"With the third quarters of the year coming soon and the various festivities like Christmas and New Year celebrations on the horizon, this new development will surely help to bring a positive note to the industry.
"However, our next target is to encourage more locals to take up jobs in the hospitality industry. This can be done by working with colleges to recruit the younger generation.
"The colleges can offer tailor-made short courses catered to the industry and we want to offer them a part work part study package for real life experience. They can choose the department they want to work with.
"We are looking at sponsoring part of their fees while the balance to be sponsored by the state government or the federal government. In this way, we can bind them for at least a year to work in our industry.
"They can choose the department they want to work with and if they like the job they can continue in their new career," said Goh.
He also added that based on a survey they have made with member hotels, the key departments they will need local labour for are in the kitchen, food & beverage, front office and security.
MAH Penang has a total of 90 registered members.