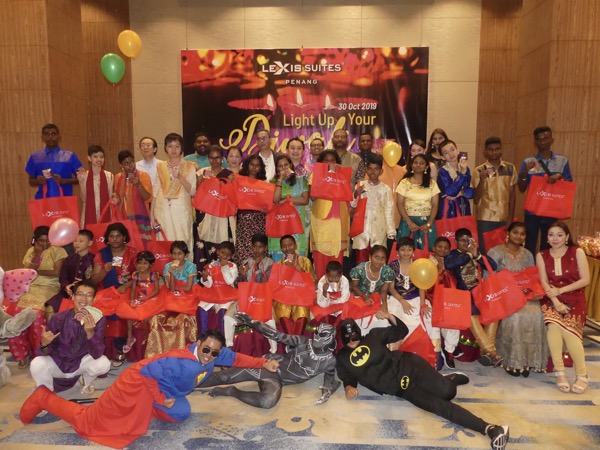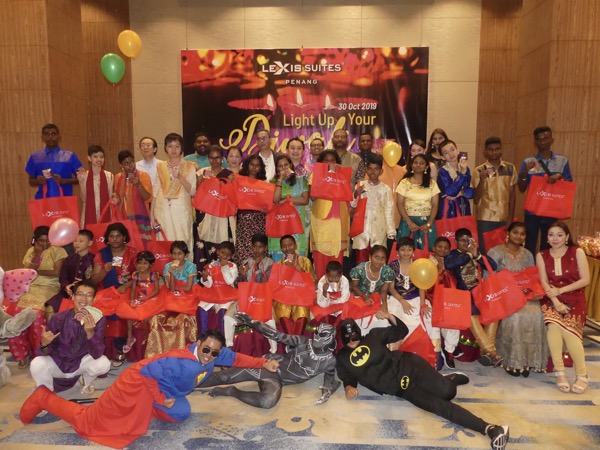 By V. Sivaji
Doing charity and caring for the needy and underprivileged is in the DNA of the management and staff of the Lexis Hotel Group.
In line with this initiative, Lexis Suites Penang treated 35 underprivileged children from Pertubuhan Rumah Kebajikan Seri Cahaya Pulau Pinang.
Seven of the children are special needs children with autism and they were the ages of four to 30-years-old.
The home houses underprivileged orphanages who are either born without birth certificates, abandoned by their parents, living in poverty or their parents who are unable to financially support their children's welfare.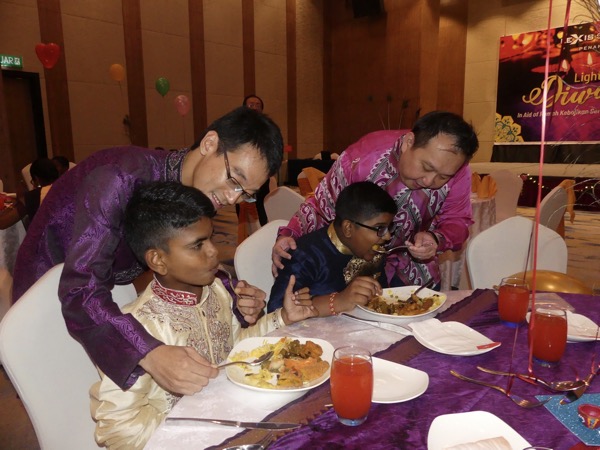 The charity event started off by welcoming the children and guardians at the hotel lobby by the general manager of Lexis Suites Penang, Ben Ho and fellow heads of department.
The children were each given a love balloon and candies before all of them were then ushered to the Hibiscus Grand Ballroom.
They were then feasted to a hearty meal specially crafted by chef Johnno and his culinary team.
To add to the excitement, the hotel's sport & recreation team, decked in their various superhero costumes orchestrated fun games and activities with the children.
They were seen playing, grooving and dancing along to the Diwali tunes with the fellow hotel staff.
"It is indeed a blessing to be able to see all of their happy faces, enjoying their time very much here.
"As the hotel team gears up to spread cheers to the less fortunate ones, we continue to do what we do best, by helping them in fulfilling their needs for the greater good as a whole," said Ho.
He also presented daily essential grocery items preferred by the home such as flour, cooking oil, milo powder, instant noodles, sugar, toilet bowl cleaner, body shampoo, washing powder, assorted biscuit and Deepavali cookies to the guardians.
Each child also received a goodie bag of stationaries sets such as mechanical pencils, correction tapes and ballpoint pens. They also received Deepavali 'angpows' much to their delight.