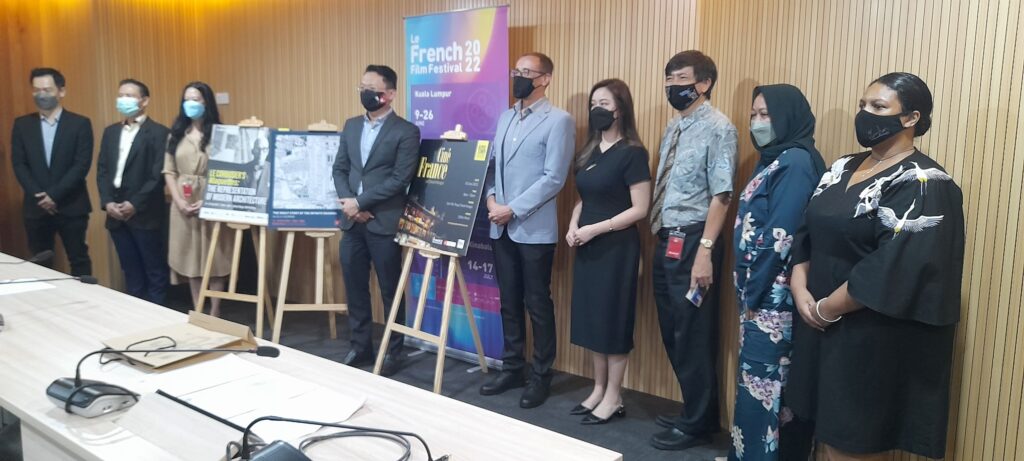 By V. Sivaji
A symbiotic collaboration between Le French Film Festival and the George Town Festival (GTF) will bring another exciting dimension for both festivals.
Since 1957, the Le French Film Festival has served to enhance the solid relationship between France and Malaysia.
Present at the announcement ceremony in Komar yesterday was State Exco for Tourism and Creative Economy, YB Yeoh Soon Hin along with Luca Griseri, Vice President of Alliance Francaise in Penang, Jack Wong, GTF director and the chairman of Seh Tek Tong Cheah Kongsi, Cheah Kim Hor.
A myriad of programmes have been lined up from June 30 to July 10, 2022 in various locations around the city.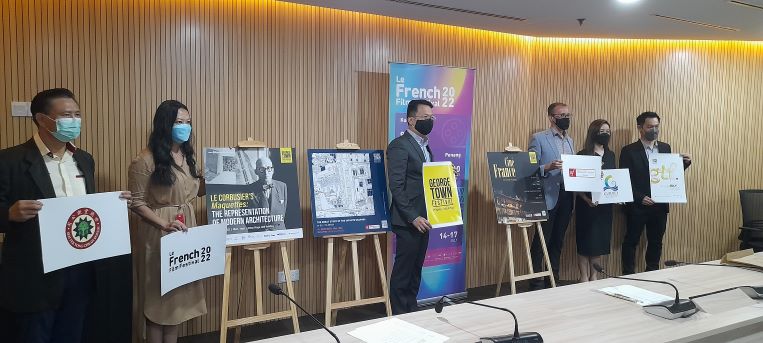 Among them are the art exhibition at the UAB Building, film screening at Gurney Plaza, jazz music at the Hin Bus Depot, Heritage Walk around Georgetown along with wine pairing dinner @ Hotel Mercure Penang Beach and champagne toasting @ E&O Hotel.
"Le French Film Festival is one of the most vibrant symbols of the relationship between France and Malaysia. French films have always been on the cutting edge and have continued to redefine cinematography over the past hundred years.
"The festival is in line with our objective to raise our art and creative popularity and knowledge in Penang. As such, I hope to see more collaboration and also urge everyone to come support the festival," said Yeoh.
Meanwhile, Griseri expressed his excitement for the 20th anniversary of the French Film Festival in Malaysia and the line-up of programmes.
"Being supported by the Embassy of France, we also celebrate the 60th anniversary of diplomatic ties between both countries. We will showcase a total of 21 films ranging from documentaries, comedy and others for all to enjoy.
"There are also films for children this time around. We also want to reach as many people as possible," he added.
On a national level, the Le French Festival is being held in Kuala Lumpur from June 9 to 26, Johor Bahru from July 7 to 10 and Kota Kinabalu from July 14 till 17, 2022.
The event serves as a perfect opportunity to learn French culture through the arts and more.